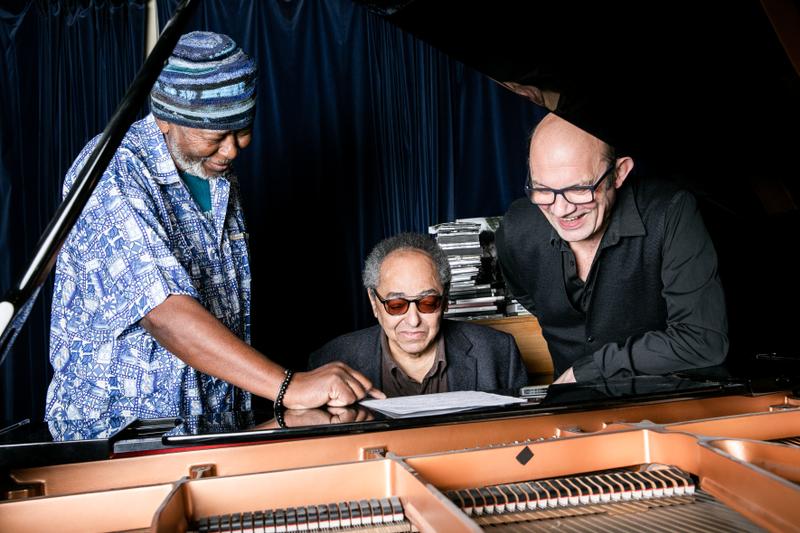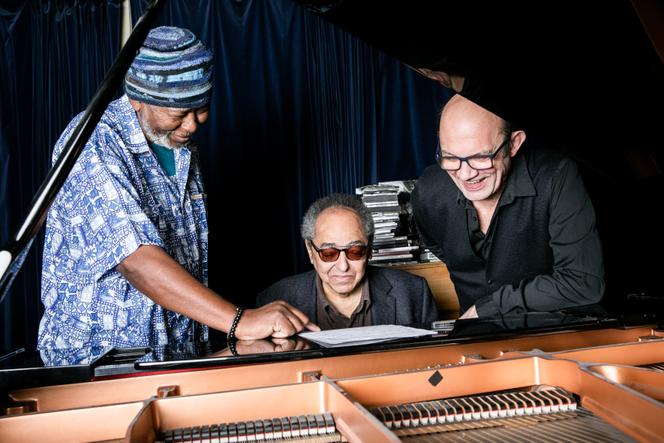 On Wednesday April 12, pianist and composer Alain Jean-Marie (born in Pointe-à-Pitre, in 1945) presents his Tropical Jazz Trio – Patrice Caratini on double bass, Roger Raspail as a master of Guadeloupean percussion – at La Louisiane, in Saint Germain des Pres. Here are three more than promising states of service: their Tropical Jazz Trio was distinguished by the Charles-Cros Academy in 2019.
Alain Jean-Marie, as discreet as he is eminent, is one of the pianists internationally recognized as one of the last custodians of the bebop style. The bebop style (Bud Powell, Charlie Parker, Dizzy Gillespie, etc.) assumes a very high level of harmonic and rhythmic skill. Alain Jean-Marie adds to his competence a pronounced taste for melody, a rare touch.
This made him one of the privileged accompanists of American soloists visiting Paris: Lee Konitz, Art Farmer, Max Roach, James Moody, Eddie Davis, Sonny Stitt, Kai Winding, etc. The musicians spread the word. He is also appreciated as a pianist for singers, a very special art: with Abbey Lincoln, Dee Dee Bridgewater, or his wife Morena Fattorini. In 2021, a Victory of Honor was awarded to him by Archie Shepp. She thus completes a perfect track record, since her Django-Reinhardt prize, in 1979.
Huge discography
His discography is immense, both in jazz and in Caribbean music, which he celebrates in his series of Biguine Reflections (from 1992 to 2013), as a reminder of the fundamentals in full explosion of zouk. Alter ego of Michel Graillier, André Condouant (guitar), like NHOP (Niels-Henning Orsted Pedersen, bassist) or Diego Imbert (bassist), he is the centerpiece of Barney Wilen's or Chet Baker's bands. We see it as we hear it, in one of the most beautiful films on jazz, Chet's Romance (1988), by Bertrand Fèvre, with Chet, Riccardo Del Fra (double bass) and George Brown (drums).
This CV with the tunes of music history for sixty years no doubt explains why he is the major absentee from the first edition of the Jazz Dictionary (Bouquins, Laffont, 1988), and oblivion fished out in 1994. Pillar of the Petit-Opportun in the 1980s, he knew how to make the modest piano of the delirious club of Châtelet sound like a Steinway D. Partner of maestro Kenny Barron (an immense pianist also ) at the Philharmonie de Paris, on September 2, 2022, he expresses himself, as often now, on an instrument worthy of his rank.
Television, discovering him recently, as well as the surnames of some of his soloists, then did not hesitate to offer him a digital piano rental with a lot of publicity. Such is the fate of "jazz legends" who, like 77-year-old Alain Jean-Marie, are on TV for the first time this century.
You have 23.15% of this article left to read. The following is for subscribers only.