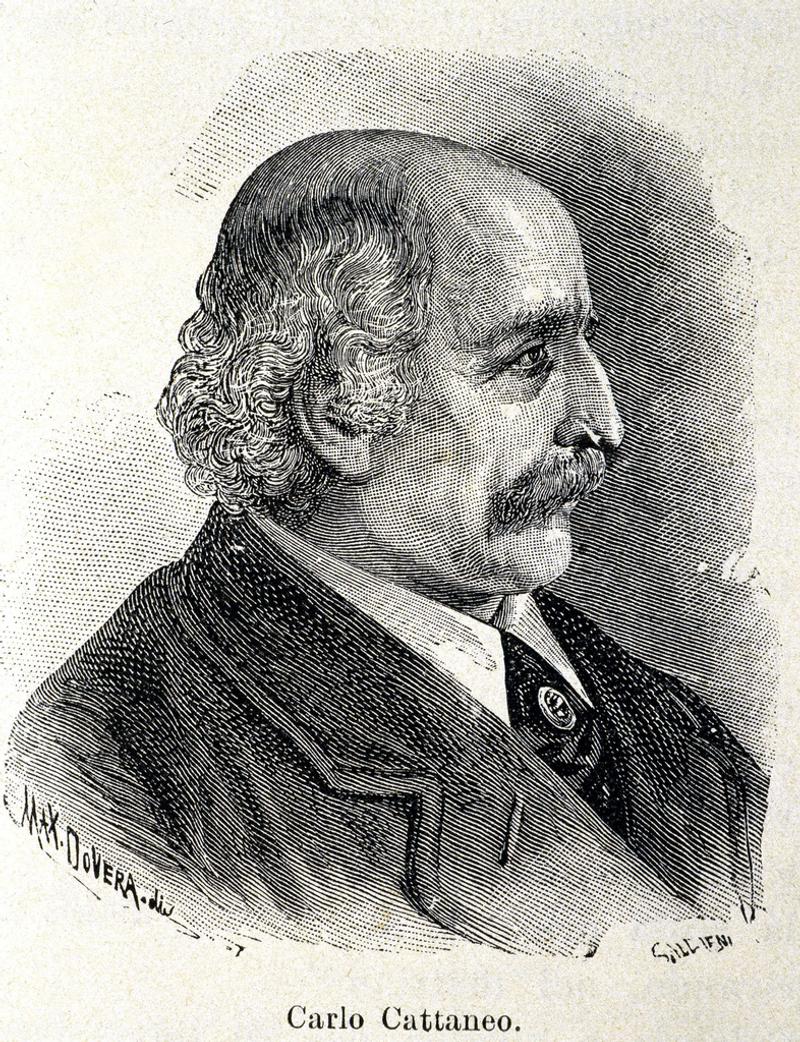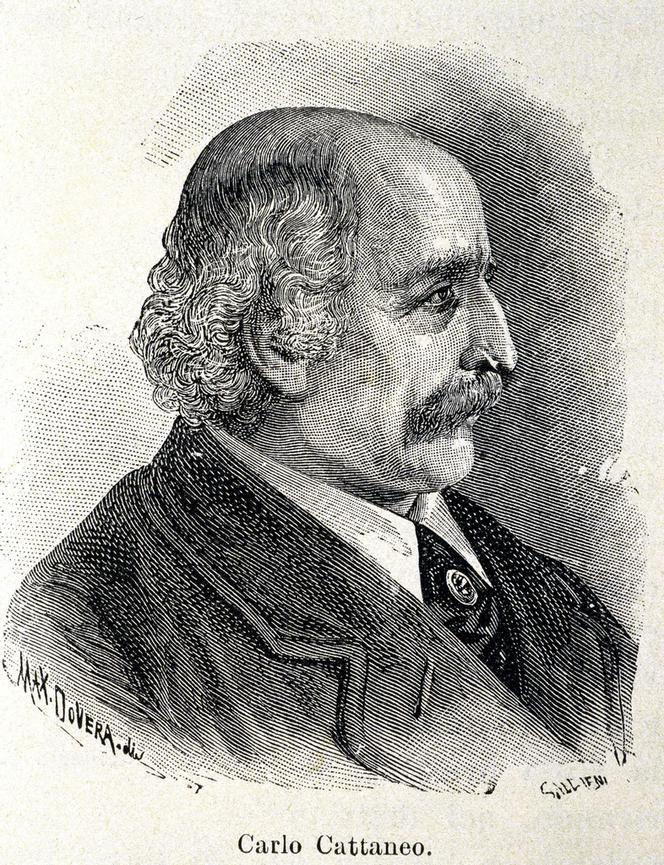 "Israelite prohibitions. Economic and legal research on the prohibition of property for Jews" (Interdizioni israelitiche), translated from Italian by Arnaud Clément, Conference, "Letters from Italy & Teamim", 238 p., €21.
"Psychology of associated minds" (Psicologica delle lied associate), translated from Italian by Christophe Carraud, Lecture, "Lettres d'Italie", 222 p., €21.
Apart from Giambattista Vico (1668-1744), considered the inventor of the philosophy of history, or the communist Antonio Gramsci (1891-1937), few Italian philosophers have enjoyed a French reception comparable to that of their peers. Germans. It would, however, be very wrong to believe that, wedged between the ancient or papal heritage and fascism, modern Italian thought would have produced only followers or epigones.
With Carlo Cattaneo (1801-1869) – a classic in the Peninsula, unknown to us – we discover a leading thinker thanks to the simultaneous publication, by Conférence editions, of an unpublished collection of texts from the years 1863 to 1866 , Psychology of associated spiritsand an 1837 essay, Israelite prohibitionswhich follows the publication, in 2021, ofIndia, China, Mexico. philosophy of history. In 19th century Lombardye century, long under Austrian domination, there were liberals, republicans and secularists, who not only brandished the standard of the Enlightenment (Illuminismo) but already envisaged, as federalists, the future unity of a Europe whose tendency was then, on the contrary, to exalt nationalities.
Carlo Cattaneo is indeed, with the Genoese Giuseppe Mazzini (1805-1872), one of the figures of the Risorgimento (Italian unification). Actor of the insurrectional and republican "five days" of Milan, in March 1848, he experienced a long exile in the region of Lugano (Italian-speaking Switzerland), where he taught philosophy, while being a critical admirer of the Swiss model. As the philosopher Serge Audier, collaborator of the "World of Books" and good connoisseur of the Italian scene, says, "He is a democrat and a decentralizer; a sort of liberal who insists on the share of the masses in citizenship". After 1945, he recalls, the left-wing philosopher Norberto Bobbio (1909-2004) made him a figurehead.
Christophe Carraud, who directs Conference editions, compiled this French version from the Italian critical edition, and translated two of the three volumes. On this occasion, he reinstated some censored passages in the first posthumous Italian edition of philosophy of history (1942) because these passed badly in the country of Mussolini and racial laws. For example, the one where Cattaneo laments as an archaism "the legal disparity in which Israelites and Christians still live among us".
You have 65.3% of this article left to read. The following is for subscribers only.