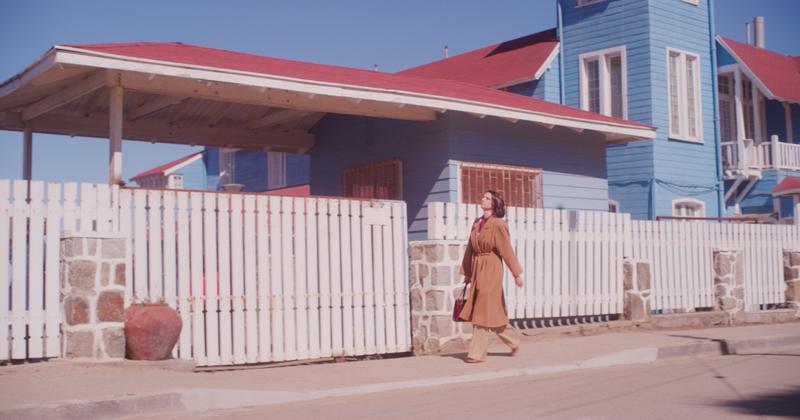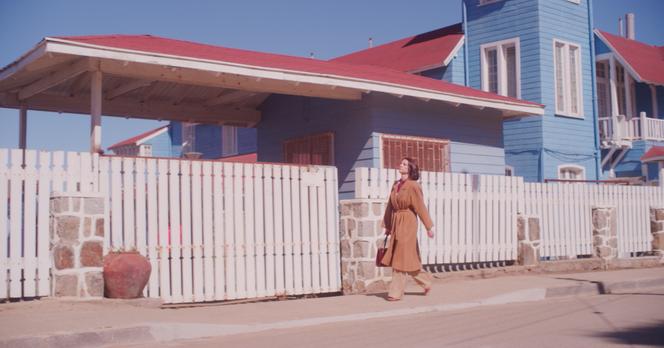 THE OPINION OF THE "WORLD" – TO SEE
Carmen, an elegant bourgeoise, asks the employee of a drugstore to prepare the right shade for her to paint a wall that she wants to look like a sunset. In a large basin, a few drops of blue mix with pink. Not far from the shop, we hear the crash of an explosion: two drops of paint stain the customer's shoe. We are three years after Pinochet's coup. In terms of political repression, 1976 promises to be the year "the darkest and cruelest" of the military dictatorship, in the words of filmmaker Manuela Martelli.
The actress, who signs her first film there as a director, develops a political thriller by drawing on the memories of a grandmother constrained to the role of housewife – she will end up committing suicide. All that remained was to offer this phantom the finery of a dangerous life which would have been concealed under the calm waters of an existence folded up under the domestic sphere.
A resplendent coffin
Engrossed in her role as a young grandmother, Carmen supervises the renovation of her house by the sea, which will welcome the family for the winter holidays. A house like a setting, but also a resplendent coffin, a metaphor for the denial of an entire Chilean bourgeoisie who prefers to look elsewhere. Because nothing suggests Carmen's double life: at the request of the local priest, she provides care to a wounded young man – in fact a revolutionary – without trying to find out more.
The hushed staging slides over a world of surfaces and objects, takes on the form of a denial called to crack on all sides: the news on television, a body found on a beach, the suspicions of a neighbor , the fear that slowly infuses Carmen's gaze, captured by the elegant sharpness of Aline Küppenheim, a dark-haired Gena Rowlands shimmering between blindness and lucidity. By small touches, Chile 1976 observes the meeting of a political context and a housewife that Manuela Martelli has the brilliant idea of ​​filming like an adulterous passion.
Argentinian and Chilean film by Manuela Martelli. With Aline Küppenheim, Nicolas Sepulveda, Hugo Medina (1h35).