The House of Stories, in Paris (6e)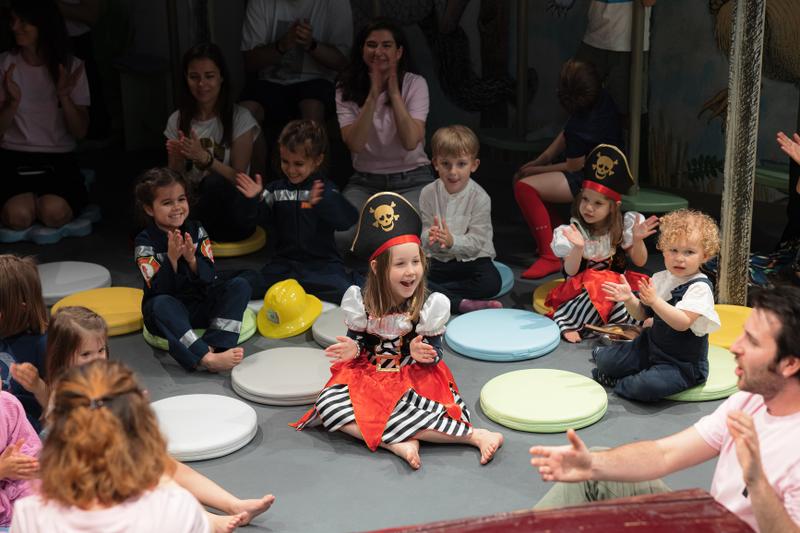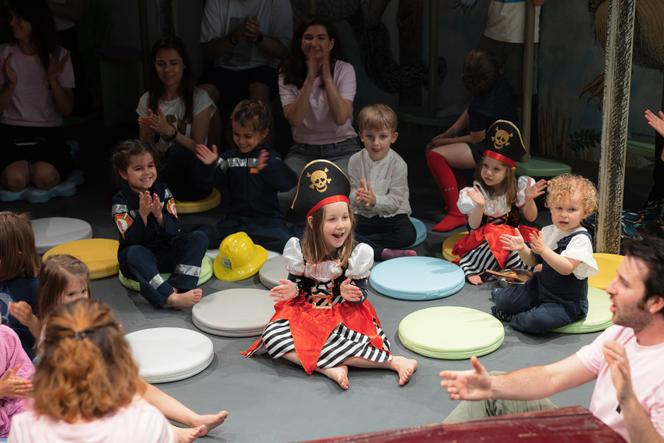 After five months of work, the Chantelivre bookstore inaugurates, on Friday June 9, La Maison des histoire, a new concept of "museum to play" for children from 0 to 7 years old (and even up to 10 years old!), inspired by the heroines and heroes of the publishing house L'Ecole des loisirs, owner of the premises.
You can access it at the back of the shop, decorated according to the universe of Tawny, by illustrator Juliette Lagrange. We first enter a café, where we get rid of jackets, scooters and other objects in lockers provided for this purpose. Parents who wish to can rest there, but it is difficult to resist the urge to lean over to enter the lair of the witch Cornebidouille, who opens the visit. The children are then invited to board the Pirate Dogs' boat or the hello firemanjumping into the chick pool inspired by Blaise and the Chateau of Anne Hiversère and explore the jungle of Max and the Wild Things.
While babies crawl through the Tiny Fairy's little world, older kids can watch the Mouse family inside the tree they call home, then play with the miniature characters that populate the mouse's burrow in Jules and the fox. The smartest will notice the door concealed in the decor reproducing the castle of the ogre of Giant of Zeralda. The hour and a half session is punctuated by a show: a surprise reading with sound effects and acting. The House of Stories was designed by two scenographers specializing in children's projects, with the collaboration of the authors, or their successors.
Bookstore Chantelivre, 13, rue de Sèvres, Paris 6e. Wednesday to Sunday from 9 a.m. to 6 p.m. Duration: 90 minutes. Prices: €10 (children, free for children under 18 months); €8 (adults). Also sessions reserved for babies (75 minutes). Solidarity ticketing: of the price of each ticket sold, 1 euro is donated to a kitty allowing people from far away places to come for free. Information and reservations: Lamaisondeshistoires.com
Tales in the museum, at the Cité de la Musique-Philharmonie de Paris (19e)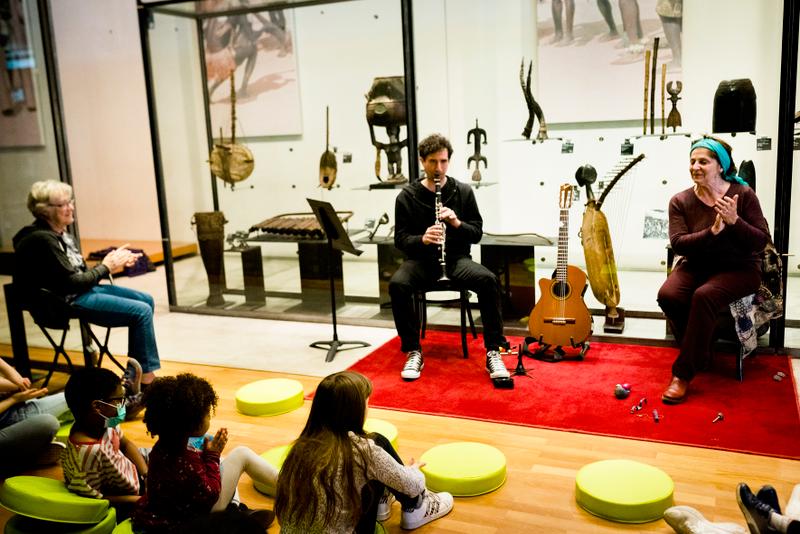 Tales at the museum are aimed at children aged 4 to 12. They bring together a storyteller and a musician on stage, with the aim of introducing instruments through the magic of storytelling. Started in April, this wonderful hour-long cycle, which takes place on Sundays at 3 p.m., is coming to an end soon (before resuming in the fall of 2023). It is still possible to see fantastic storiesJune 11, with storyteller Constance Félix and trumpeter Estelle Wolf; Tales around the world, June 18, with storyteller Sonia Koskas and singer and oud player Soraya Sehili; And Tales from the singing woodJune 25, with storyteller Ariane Pawin and accordionist Alexis Kune.
You have 52.87% of this article left to read. The following is for subscribers only.