Megan Rooney
Thaddaeus Ropac Gallery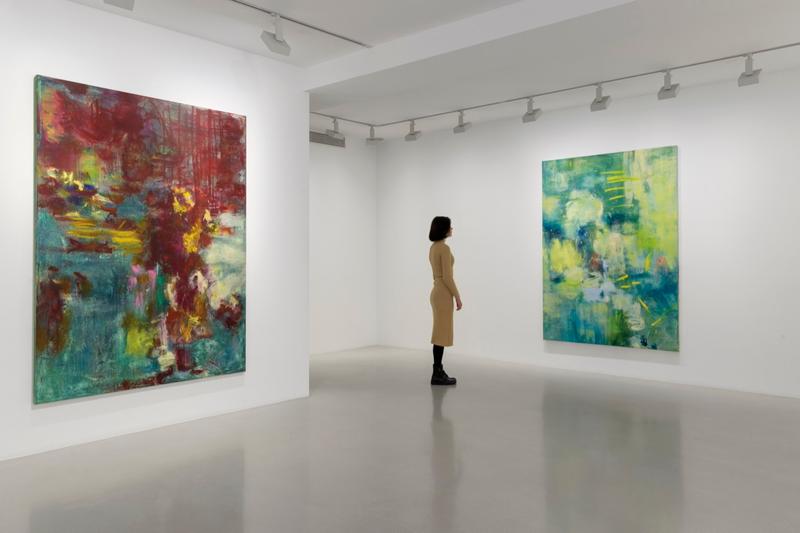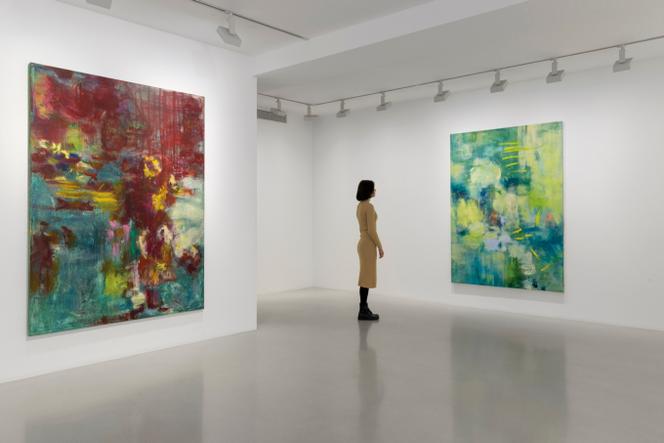 Megan Rooney's paintings, for which this is her first personal exhibition in Paris, carry the gaze away in chromatic ebbs and flows which slip, coagulate or evaporate. Their execution is long and complex. On clouds of fluid or denser colors posed in acrylic or oil, the artist returns with sticks of pastels or oil colors to draw lines, alone or in bundles, or crush them in smears and dots. Playing on harmony and dissonance, she orchestrates chords disturbed by the ratios of almost sour tones as they are so opposed. Allusions to real space and nature sometimes shine through slightly. Thus Rooney, who was born in 1985, intervenes, in her turn, in a history of painting which began with Monet and Kandinsky and continued in the workshops of Joan Mitchell, Hans Hofmann or Willem de Kooning. But she introduces a choreographic dynamic that is specific to her and is no doubt explained by the fact that performance is another of her modes of expression.
"Flyer and the Seed", Thaddaeus Ropac gallery, 7, rue Debelleyme, Paris 3e. Until April 22, Tuesday to Saturday from 10 a.m. to 7 p.m.
William S. Burroughs
Semiose Gallery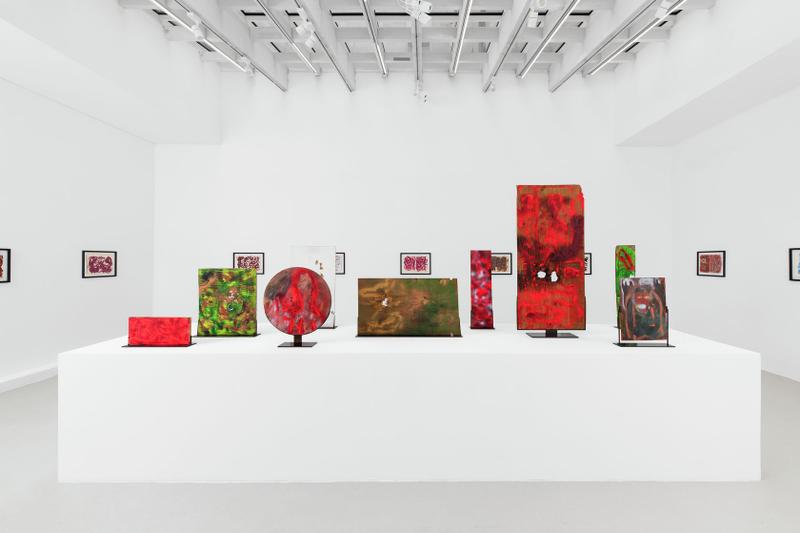 From his installation in Kansas in the 1980s, the writer William S. Burroughs (1914-1997), central figure of the Beat generation and author of the science fiction novel The naked feast (1959), long banned in the United States, devotes more and more time to plastic creation. He shows himself as little respectful of good manners and as destructive as in literature. Papers and cardboards are drowned in spray-projected colors or covered with loops and spirals traced in ink reminiscent of Pollock's drippings, only more brutal. Added to this are fragments of torn collages, ghosts of animals or faces and, sometimes, signs like tags, but deliberately devoid of meaning. Burroughs treats plywood boards with equal rigor, laying down swarms of gleaming reds and cool greens – his favorite tones – before firing a gun at them. It thus draws strings of impacts or tears off shards. It looks like all that remains of a workshop after the passage of a tornado or a war. Works terribly current.
"The Ripper Spirals", Semiose gallery, 44, rue Quincampoix, Paris 4e. Until April 29, Tuesday to Saturday, 11 a.m. to 7 p.m.