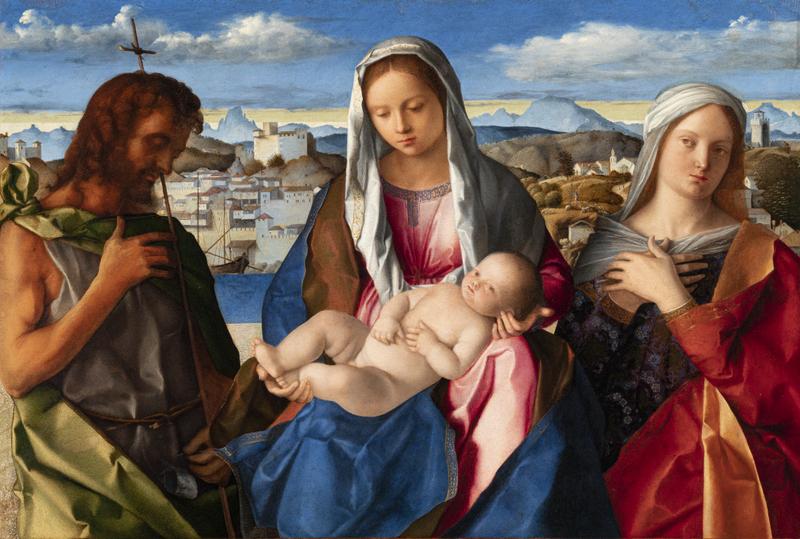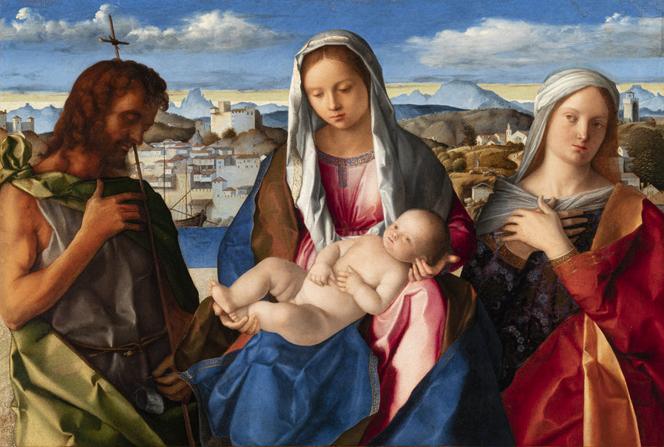 Many tourists visiting Venice are convinced that Bellinis are cocktails. Don't make fun of them: they are right. The family of painters who gave their name to the famous drink were, like them, a complex mixture of flavors. Those of the North and the South, with Antonello of Messina, whose stay in Venice, between 1474 and 1476, had a determining influence on their workshop; that of Antiquity and maddening perspectives, with Andrea Mantegna; that of the Orient and of Constantinople, homeland of icons, where one of the Bellinis, Gentile, was sent on an embassy by the Serenissima to paint the portrait of the Great Turk Mehmed II.
This is what the Jacquemart-André Museum in Paris intends to show, with an exhibition aptly subtitled "Crossed Influences", entrusted to a curator from the house, Pierre Curie, and his colleague Neville Rowley, from the Gemäldegalerie from Berlin. In forty-three paintings (plus three sculptures and a drawing) by various artists, it is however centered, with about twenty-five works, on the bastard of the family, Giovanni (1430-1516).
He is the illegitimate son of Jacopo (1400-1470), who runs a workshop where his other son, Gentile (1429-1507) also works. His sister, Nicolosia, married Andrea Mantegna (1431-1506), who came as a neighbor from Padua, where he learned from his master, Francesco Squarcione, to venerate Antiquity, especially Roman statues that the slightest plow movement in the 15th century Italye century brings to light and that Squarcione collects and studies with passion.
Byzantine tradition of the icon
If the father works for a long time in the Byzantine tradition of the icon, he then abandons the golden backgrounds to introduce, in the background, landscapes and essentially practices tempera, an egg painting. His sons will learn another technique, brought to them by Antonello de Messine, who inherited it from the Flemish Petrus Christus and perhaps Hans Memling, the one that a television series from the 1970s had baptized "the secret of the Flemings" : oil painting. The exhibition shows a Van Eyck ("and his studio"specifies the notice) and seven (including six very small) Memling, to illustrate the point.
Drying slowly and making it possible to work in successive layers, in transparent glazes, oil painting is more precise, softer, more luminous. The exhibition juxtaposing works produced using the two techniques, tempera and oil, gives an idea of ​​the qualities – which will make it adopted by the majority of artists of the following centuries – of the second, by comparing in particular two Christs on the cross, both painted by Giovanni, one in the old way, the other in the new. Gradually, the Bellini develop what will be one of the characteristics of Venetian painting, that of Giorgione, that of Titian.
You have 44.7% of this article left to read. The following is for subscribers only.