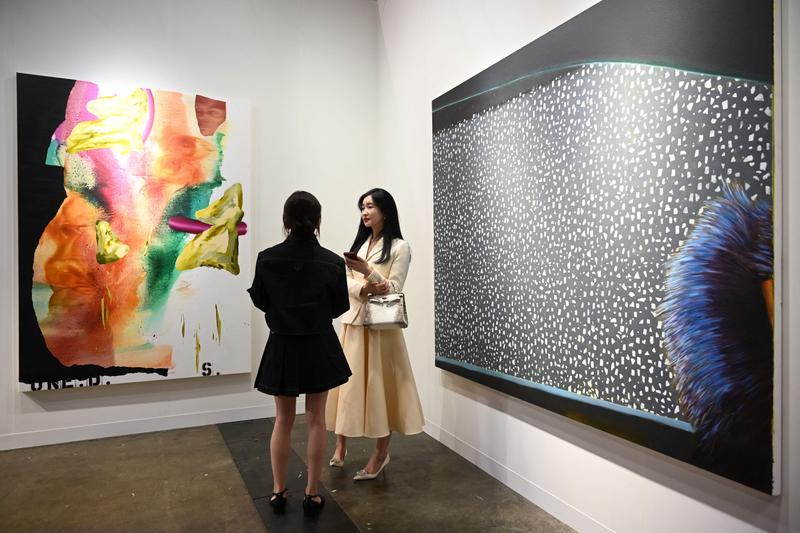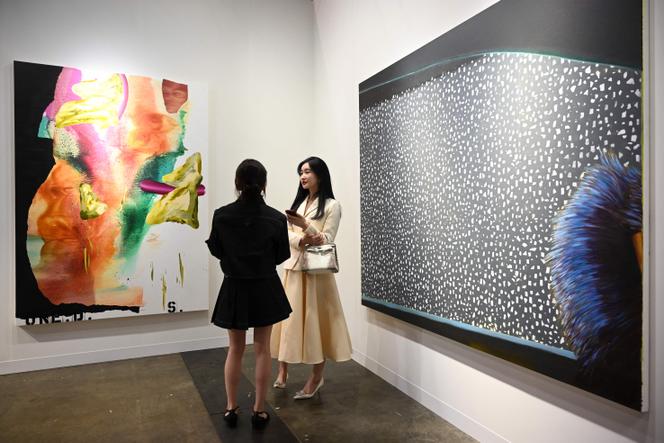 Open palms, colorful hands call for union and communion. Hand me your trust ("Trust me"), is the title of the new psychedelic video by Swiss artist Pipilotti Rist, projected on the facade of the M+ museum in Hong Kong. Confident, Angelle Siyang-Le is by nature, and even more so in recent days. "The great collectors have returned", welcomes the director, reached by telephone, of the Art Basel Hong Kong fair, which opened its doors on Tuesday, March 21, to an audience of VIPs from all over Asia. From the opening, the Parisian gallery owner Christophe Gaillard, who is taking part in the fair for the first time, noticed the seriousness of the visitors who were not there to do extras.
Since the weekend, already, the gleaming antennas of Western merchants such as Zwirner, Pace or Hauser & Wirth have been full. « Hong Kong is back on the mapexults Arthur de Villepin, who opened a gallery there with his father, Dominique (the former prime minister), at the peak of the pandemic, in March 2020. We have the impression that everything is possible, the boiling is at its peak. It's almost too fast. »
Pumped up, the art world is reluctant to talk about the new security and repressive order imposed by Beijing, which strengthens its grip on the former British colony every day. No one to comment on the trial, which began in February, of 47 pro-democracy activists accused of violating national security law. "On a personal level, what is happening politically is quite upsettingrecognizes in half a word Patricia Crockett, director of the Zwirner gallery, in Hong Kong. But we were not affected professionally. » Above all, don't spoil the party after three years of isolation following the inflexible zero Covid policy and its endless quarantines. "Economically, we have lived through difficult years"admits Hong Kong collector and patron Alan Lo, who made his fortune in high-end catering. " Buthe hastens to add, all of that is behind us. »
Overbidding and bidders
For local players, it is now business as usual. Even more. The Kiang Malingue brand, co-founded by French merchant Edouard Malingue, recently inaugurated a second space in the Wan Chai district. The Phillips auction house has moved into a brand new building in West Kowloon, not far from M+, which is currently exhibiting global star Yayoi Kusama. Bidding also on the side of Christie's, which plans to occupy in 2024 four floors of the future Henderson tower, still under construction.
You have 45.66% of this article left to read. The following is for subscribers only.