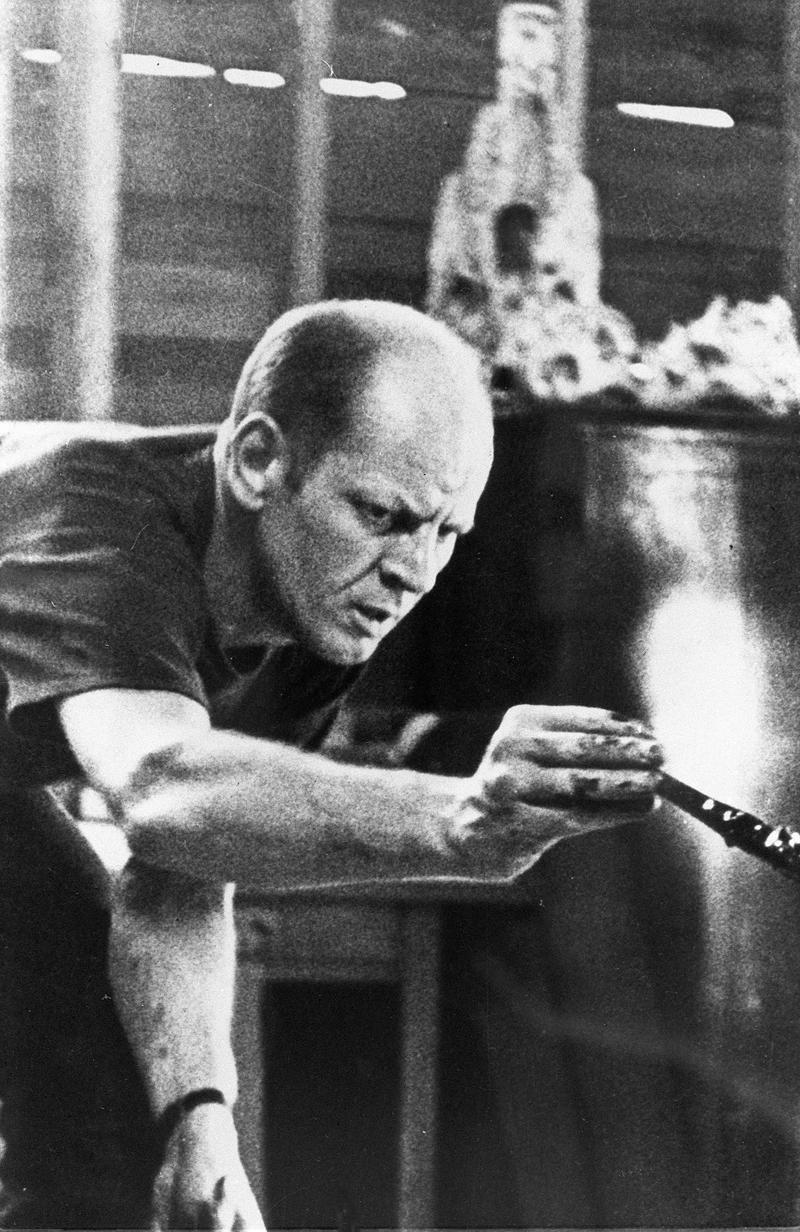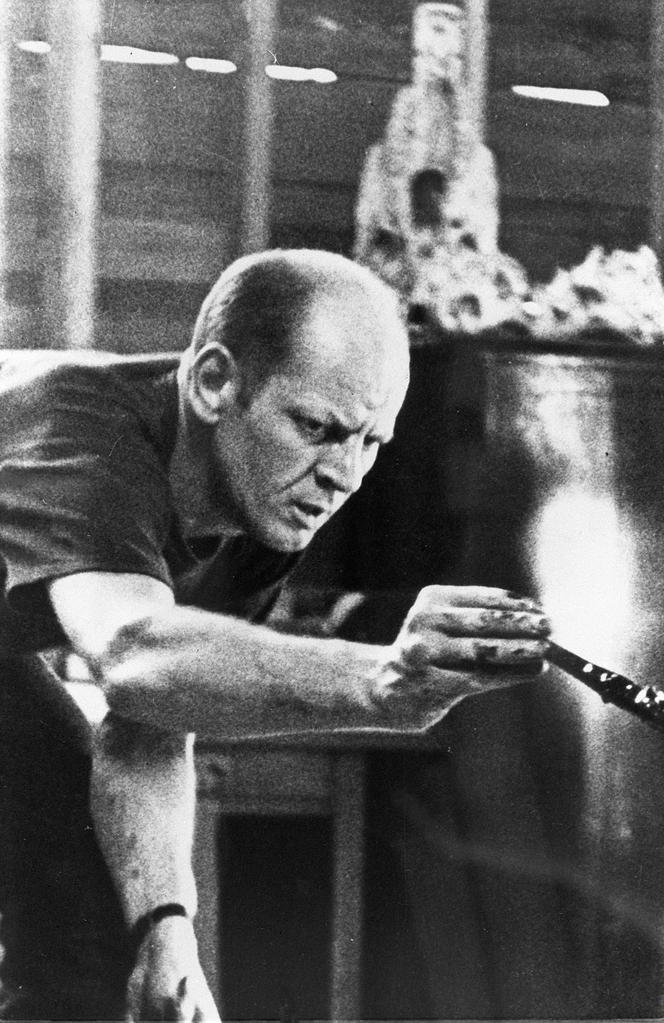 Did the Bulgarian police get their hands on a painting by Jackson Pollock (1912-1956), which has never been identified or cataloged until now? The authorities of this Eastern European country are, in any case, relatively confident in the authenticity of a mysterious painting seized during a police operation among Bulgarian art traffickers, carried out at the beginning of February in cooperation with the Greek police and Europol.
After initial revelations in the Bulgarian press, the Secretary General of the Ministry of the Interior, Petar Todorov, confirmed, on Wednesday March 22, the discovery by his services, in a searched apartment, of a work whose "examinations show, at this stage, that it is an original" of the American painter, a major figure in 20th century arte century. These official declarations immediately triggered the wildest speculation among the Bulgarians, enticed by a painting which could be valued at tens of millions of euros if its authenticity is confirmed.
Published by the local press, the photos of the seized work show a patchwork of colors, typical of the painter's work, on a golden background. His signature is clearly visible. According to the Sofia prosecutor's office, which is in charge of the investigation, the back of the painting also contains a dedication – "To my dear and very talented friend Lauren Bacall" – and a date, September 16, 1949. Some Bulgarian media also evoke the presence of a signature of Nicolae Ceausescu (1918-1989), suggesting that this work could have belonged to the private collection of the former Romanian dictator, before out of the country in the chaos of the 1989 revolution.
Confirm its authenticity
"The expert report prepared by two experts indicates that, by its style, its technique of execution and its artistic specificity, the painting conforms to the aesthetic characteristics of Jackson Pollock's paintings of the period 1945-1950, assures the floor of Sofia. And fluorescence analysis indicates that the pigments are similar to those used by Pollock in other works. » But if these two expertises are an element " important ", he is "not decisive for the identification of the author", specifies the Bulgarian justice, which announces that it has launched requests for international cooperation to try to confirm its authenticity.
For the moment, only Bulgarian experts have looked into this work, kept at the National Gallery of Fine Arts in Sofia. They call for caution: "There is no Pollock work or expert on Bulgarian territory," so reminds the museum. The Romanian authorities have also expressed their doubts, considering that such a work had never been listed in Ceausescu's collections.
You have 13.47% of this article left to read. The following is for subscribers only.