In his "First love", Alain Françon slips the specter of Godot, a modern man who "still has a hard-on"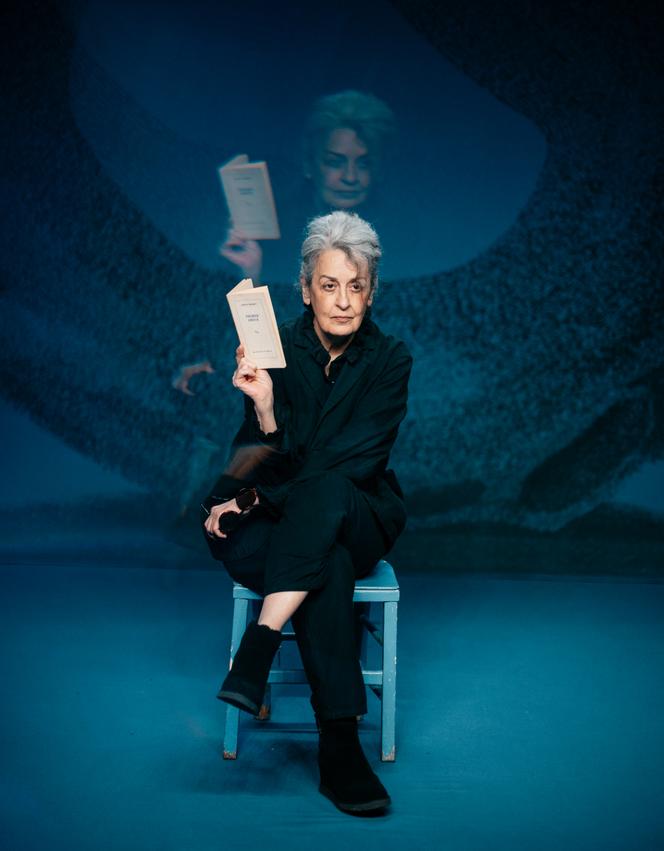 We do not wish anyone to love as the narrator of First love. Nobody is as unloved as is the young woman whom Samuel Beckett makes the victim of a passing man. Seduced on a public bench, married, impregnated, then, once a mother, abandoned by her companion, this prostitute is an accessory in the hands of her lover. The text, written in French in 1945 and published in 1970 by Editions de Minuit, does not dwell on feminine feelings. It focuses on the thoughts of the narrator, his cold rationality and the disenchantment that contaminates his words.
"He's still hard, the modern man"writes Beckett, before adding, a few lines later: "What is called love is exile, with a postcard from the country from time to time, that's my feeling this evening. » Suffice to say that, if the physical desire persists, it is not accompanied by tenderness and is not the proof of any attachment. This speaker incapable of empathy is not a man, but what remains of man once he has become a corpse. The scenic device organized by the director Alain Françon suggests it: at the feet of a child's chair are placed a hat, a jacket, trousers and threadbare shoes. Nothing more, nothing less.
It is these inert traces – it is thought – that must survive the putrefied bodies of the dead lying in their coffins. Moreover, the story begins in a cemetery, where the narrator meditates on the grave of his father. As for Beckett's short story, it ends with a date: 1945. The war that is ending has left France bloodless. Beyond the psychological decay of a hero, First love could well be the portrait of a people on the ground, devastated by barbarism and returned from its illusions.
Dynamic and fun
As often with Alain Françon, what happens on the set is a network of allusive signs that the spectator is free to articulate between them to elaborate as he pleases, in his inner silence, his own representation. The show is a treasure hunt, where we track down clues until we stretch our senses towards subjective conclusions. So it is with the clothes spread out on the floor, which will end up folded on a suitcase, as if ready to return to their place of origin, in other words the second room of La Scala, where until April 8 , Waiting for Godot (another Beckett play directed by Françon). From there to think that the invisible Godot, whom Vladimir and Estragon wait in vain, is the narrator of First love, there is only one step. Nothing prevents you from crossing it.
You have 41.61% of this article left to read. The following is for subscribers only.