In Reims Polar, Maxime Chattam, a cinephile juror who masters the genre to the end of his pen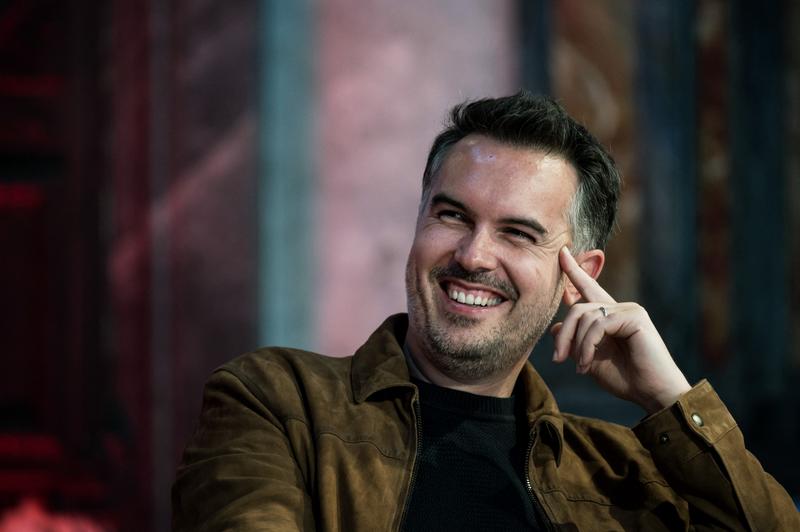 Murderers and corpses, groping or corrupt cops, bloodthirsty revenge launched in large spaces and tensions behind closed doors, real or symbolic, human darkness and societies in decay burst the darkness of the dark rooms of the multiplex of Reims (Marne), city where takes place , until April 9, the third detective film festival, Reims Polar.
That is around fifty screened feature films (from twenty countries), including nine in competition for, among other things, the Grand Prix, and six others competing for the New Blood prize, which rewards new signatures. President of the jury for this selection, Maxime Chattam, 47, successful author of around thirty novels (thrillers, thrillers, adventure, horror), whom we met between two screenings, spoke to us about the thriller, but also about the two passions with which it was built, literature and cinema.
Maxime Chattam was 13 when he started writing and 10 when he discovered "The Last Session" on television, presented by Eddy Mitchell. "My parents allowed me to have a small black and white television in my room, and every Tuesday I watched the show. American cinema, black films, westerns, science fiction, I discovered everything at that time. »
As a teenager, he frequented cinemas, then video stores. He spends hours there looking at the jackets and making his choice. On the weekends, he devotes them to watching the films he has rented. The young Maxime wants to make cinema, follows the Simon Course to become an actor. "I quickly realized that I was not comfortable in this job. And then I was caught up in writing, my first novels came out, success arrived, but my love for cinema remained intact. Today, I have a movie theater at home and have reconstituted a video club as I dreamed of when I was a teenager. »
Cinema and series also guide his writing, more than literature. "I visualize the story I'm telling, I live the scenes, I'm with the characters. I have the advantage, when I write, of being able to make not the perfect book, but the perfect film. Because, in my book, the actors are going to do exactly what I expect of them. The tone and editing will be exactly what I want and need, no other human or financial factor will distract me. »
It's not Hitchcock who wants
Cinephile and author of thrillers, Maxime Chattam knows how much the genre can take on various forms. In Reims, it covers a wide spectrum, includes many subgenres, at the risk of getting lost sometimes. The writer does not hesitate to give his definition. "The thriller is a pretext to entertain, by questioning the human being on his dark side, by provoking uncomfortable emotions. It's a genre that questions the impulse, not of life, but that – the most uncontrollable and uncontrolled – of the unmentionable and darkness. The thriller is a way to question the codes as well as the limits of human beings and of society. Its most classic form features an investigation and cops, but you can make a good thriller without either. For example, the ambition and the policy, which impose to exceed its limits, where it is a question, in particular, of killing its adversaries (symbolically), offer a magnificent ground. »
You have 39.64% of this article left to read. The following is for subscribers only.