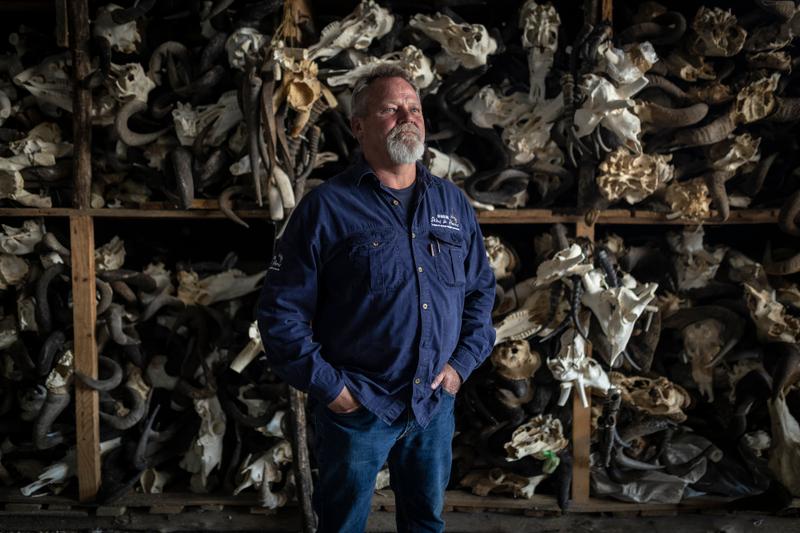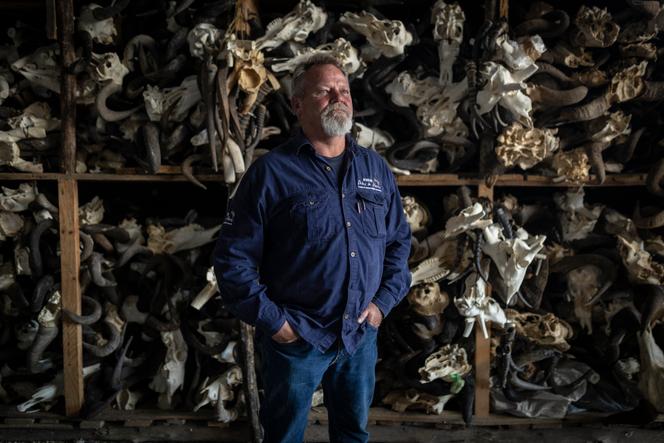 In this workshop near Pretoria, workers are busy cutting up antelope heads, whitening buffalo bones, softening zebra skins. But a British bill to ban the import of hunting trophies casts serious doubt on their future. Trophy hunting, practiced in particular in South Africa and consisting of wealthy amateurs sometimes paying several thousand dollars to kill lions or elephants and leave with the animal's head, skin, claws or horns, is controversial. .
Read also:
South Africa wants to restore its image by banning the breeding of lions
British MPs adopted a bill in March banning the entry of these trophies into the country. A victory for some conservationists who cried cruelty to animals. But a double-edged decision for others, worried about the loss of income generated by this luxury sport which partly financed the preservation of wild species.
Pieter Swart, 58, blue shirt and small gray beard, fears that his business of tanning and stuffing animals is a collateral victim of this bill supported by celebrities like ex-model Kate Moss or the ex-footballer Gary Lineker, and which has yet to be passed by the Lords before coming into force. His obsession: that other countries follow the example. "The law could create a domino effect"he told AFP, a zebra skull enthroned on his desk.
Similar bills are under consideration in Italy, Belgium and Spain, according to the animal protection organization Humane Society International (HSI). The UK bill, which includes thousands of species including lions, rhinos and elephants, reflects "the beginning of a change in the attitude of countries" Europeans in a context of global wildlife decline, says Matthew Schurch, wildlife specialist for HSI.
Skins, skulls, horns and bones
"Chasing an animal to hang it on the wall is quite questionable"says Keshvi Nair, spokesperson for the South African Animal Cruelty Prevention Council: "There are much more ethical and humane means" to generate income.
Trophy hunting contributes more than 340 million dollars a year (more than 310 million euros) to the South African economy and represents 17,000 jobs, according to a study dating from 2018. The loot brought back by hunters, mostly foreigners, are conditioned by taxidermists who perpetuate a centuries-old art. The sector employs 6,000 people in South Africa according to Mr Swart, head of the National Taxidermy and Tannery Association.
See as well :
In South Africa, hunting for all
In its workshops, thousands of carcasses are processed each year. Piles of skins, skulls, horns and bones are turned into rugs or decorative items. A large part of the materials come from organized fellings in the reserves, in particular to avoid overpopulation. The rest comes from hunting. "Hunting and killing are part of the animal management process. To waste a skin like this and let it degrade would be heartbreaking" since the animal has already been killed," Mr. Swart explains, pointing to a bust of a zebra nailed to the wall.
A whole stuffed rhino costs the equivalent of $6,800. A cheetah sells for around $1,400. "We are going to see a huge part of our market come to an abrupt halt", worries Douglas Cockcroft, head of a company with a hundred employees, Splitting Image Taxidermy. And "If they ban this profession, I will no longer be able to feed my family"says Elias Pedzisai, 45, " Wizard " bleaching animal skulls in Mr. Swart's workshop. Some South African taxidermists are already prospecting to find new outlets. "Breakthroughs have been made" from Chinese and Russian hunters who now come more regularly to South Africa, says Mr. Swart.