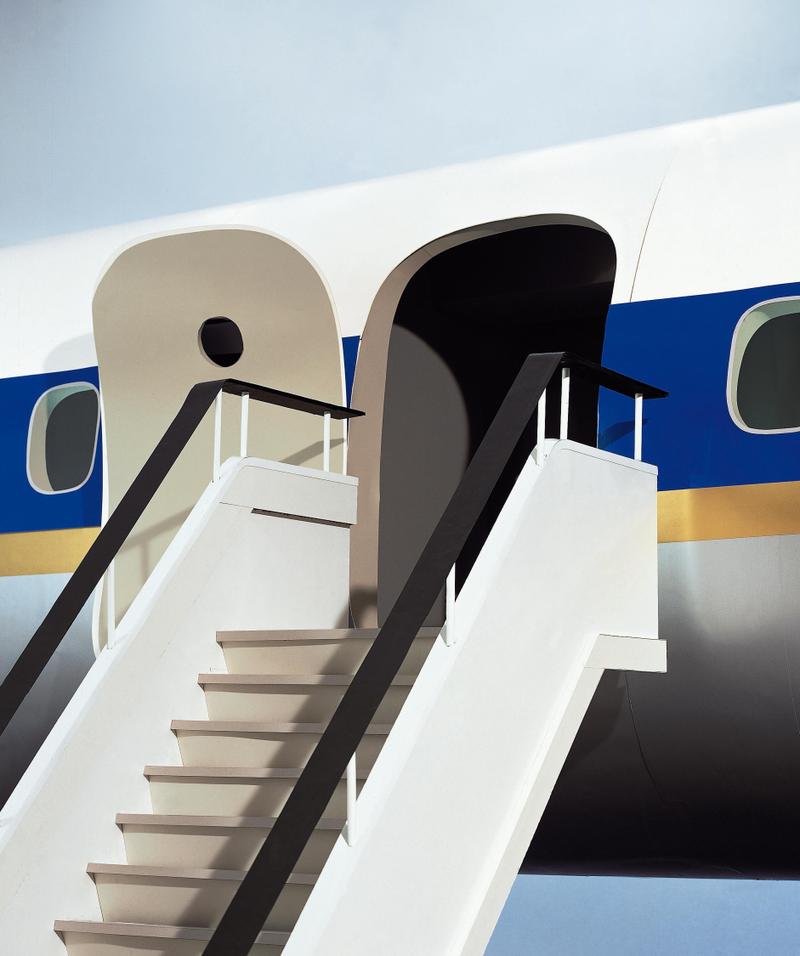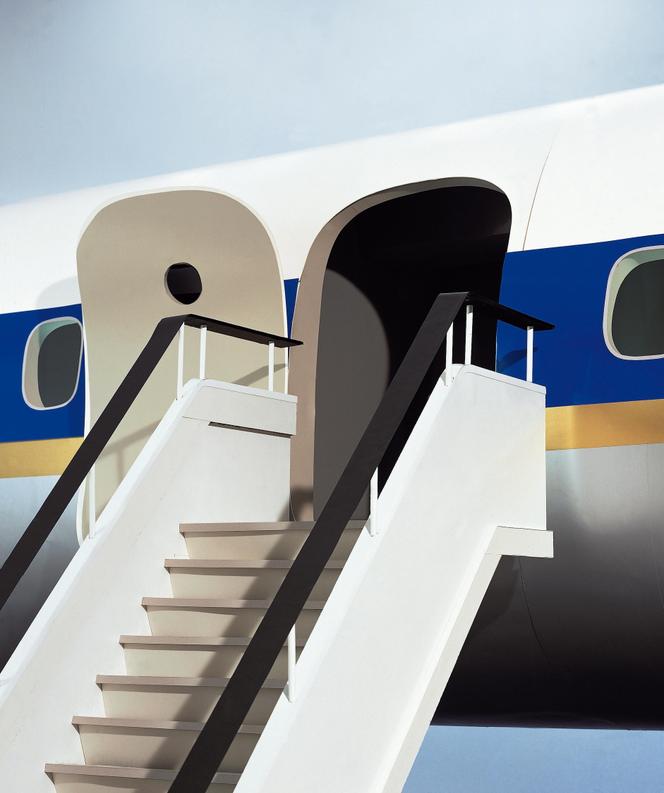 Thomas Demand is the persevering type. Obsessive, even. To make just one of his photos, titled Lichtung (Clearing, 2003) – "clearing" – the German artist painstakingly cut nearly 270,000 small tree leaves out of green paper, which he fixed to cardboard trunks for many months. All in order to end up with a life-size model of a forest, large enough for him to walk in – he can't see himself doing otherwise, since he lives "in a life-size world". Once the model was finished, the artist photographed it, then put it in the trash.
The masterful retrospective dedicated to the artist at the Jeu de Paume, in Paris, shows why he goes to all this trouble. Lichtung is one of those disturbing images of which Thomas Demand has the secret: an enchanted vision, with magical rays of light crossing the branches, which one would think straight out of a romantic painting.
But the illusion is not perfect: these paper green leaves still have a little something that rings false compared to their real equivalent. And it is in this disturbing intermediate space, between realism and artifice, between the familiar and the strange, that the artist weaves his reflection on the making of images and on their unconscious. "This picture you see has nothing to do with botany, he said. If I put it on the cover of a CD, everyone finds meaning in it, in Germany or China. Because this kind of image serves as an emotional trigger in most cultures; everywhere, it carries an aspiration to elevation. »
For thirty years, the 59-year-old German artist, a recognized figure in contemporary art, has been exploring behind the scenes of contemporary images with his photos of paper models. A material he adopted for practical reasons when he was a young apprentice sculptor. "I lived in a tiny apartment, you had to choose, tells the artist in Paris, warm and voluble. TV or sculpture? The bed or the sculpture? I told myself that if I made models out of paper, and photographed them, I wouldn't need to store them, I could remember them. Then these images became a subject in themselves. »
Spectacular scenography
Universal and versatile, cheap and recyclable, paper has an artisanal side that makes his works accessible. "I like the idea that there is nothing virtuoso about it, that we can understand them from an intellectual but also concrete point of view… It's not Jeff Koons! If you look closely at my images, you see that with patience you could do the same. Computer-generated images are great, but they're so perfect they don't elicit any emotion. » The artist, who says "think with your hands"loves the promising simplicity of paper, "this nothing that can become everything or anything" : as well an Amazon parcel, a universal marker of our time, than a political weapon. "Last year, in China, he notes, demonstrators protesting with white sheet of paper. »
You have 67.1% of this article left to read. The following is for subscribers only.