"In wars, Jean-Yves Le Drian testifies", on France 5: soldier or diplomat from Holland to Macron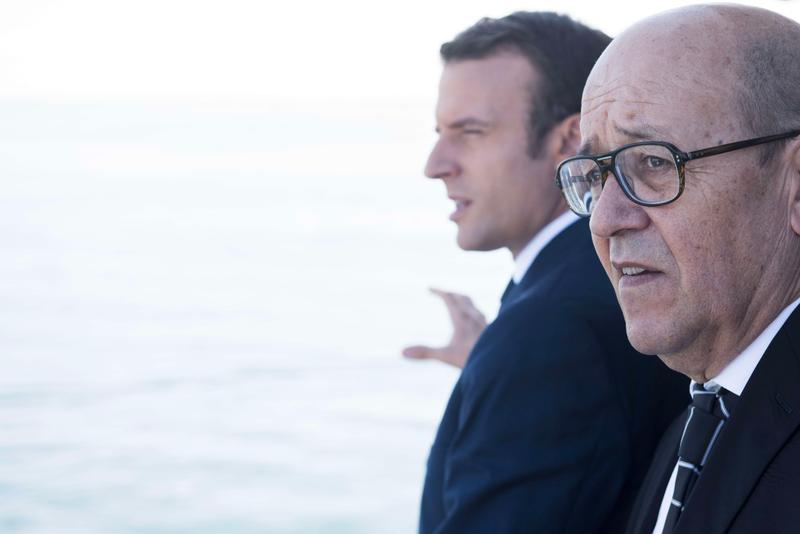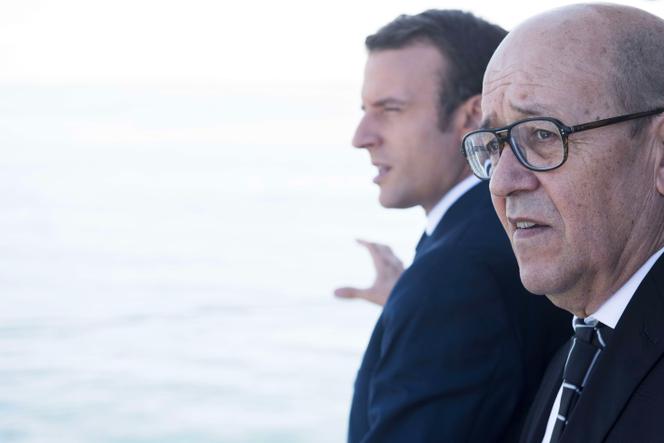 FRANCE 5 – SUNDAY JUNE 11 AT 8:55 P.M. DOCUMENTARY
For a decade, France had a minister of war. First in the defense portfolio during François Hollande's five-year term (2012-2017), then in foreign affairs during Emmanuel Macron's first term (2017-2022). The war was the big business of Jean-Yves Le Drian, who liked nothing so much as to show, when he occupied the Hôtel de Brienne, the Map Room, where Georges Clemenceau (1841-1929) had taken up residence. during the First World War. Soldier or diplomat, he resorted to the military instrument more than any other.
Strangely, this mandate, unprecedented in its length and its nature under the Ve République, has been very little commented on and analyzed. Alas, the documentary broadcast by France 5 is a long plea pro hometo which no one comes to bring the contradiction.
This long "authorized" documentary opens with the story of the French withdrawal from Afghanistan. Ironically, the following sequence deals with the French intervention in Mali, in January 2013, which was a French Afghanistan. The authors do not question the reality of the imminence of the capture of Bamako by the jihadists, the founding story of the "Serval" operation. A dazzling success that quickly turned into a deadly stalemate.
serious failure
"France will stay with you for as long as necessary", had promised François Hollande, in Bamako. She stayed too long. In August 2014, "Barkhane" took over from "Serval", and it was the beginning of the end. France had eyes bigger than its stomach. "We have entered into a logic of war against terrorism", welcomes Mr. Le Drian, a decade after George W. Bush. Same logic, same effects.
"Barkhane" was a failure, sanctioned by the withdrawal in 2022 of France, replaced in Mali by the Russian mercenaries of the Wagner Group. But there is something more serious: this operation fanned the fire that it intended to put out and, consequently, weakened France in Africa. This remains Jean-Yves Le Drian's most serious failure.
Read the interview:
Article reserved for our subscribers

Mali: ""Barkhane" comes to close a cycle of thirty years of external operations of France in Africa"
The documentary also reviews the regrets of Mr. Le Drian on the renunciation of Barack Obama to intervene militarily in Syria, on August 31, 2013, after Bashar Al-Assad's use of chemical weapons against his own people. There is also talk of the war against Daesh and Operation Sentinel, but that is a known story.
Rafale sales are mentioned, but also the snub of the cancellation of the contract for the sale of French submarines to Australia. All this forms a fairly meager balance sheet for this fervent and pessimistic Republican, overconfident in his personal relations with dictators (the Emirati Ben Zayed, the Egyptian Sissi, the Chadian Déby, etc.) and in the political weight of France in a world in convulsions.
In wars, Jean-Yves Le Drian testifiesdocumentary by Patrice Duhamel and Gabriel Le Bomin (Fr., 2023, 64 min).