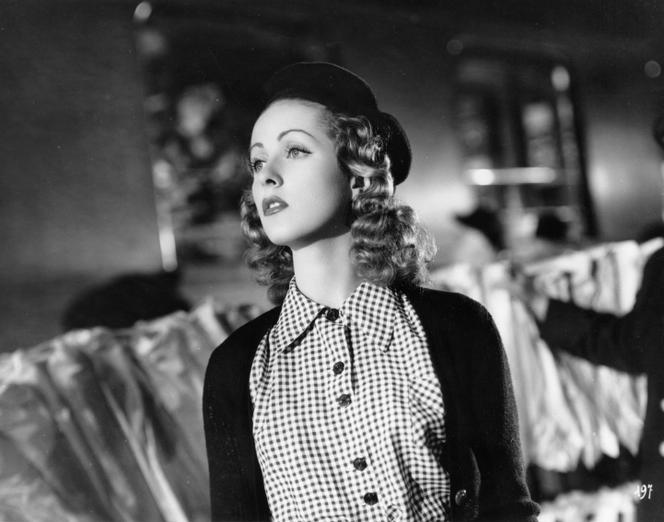 "Journey to Berlin. Danielle Darrieux under the Occupation", by Jérôme Bimbenet, Tallandier, 302 p., €21.50, digital €15.
On the platform of the Gare de l'Est, on March 18, 1942, five of the greatest actors of French cinema, Albert Préjean, Danielle Darrieux, Suzy Delair, Junie Astor and Viviane Romance, boarded the Paris-Berlin train. The purpose of the trip is not mysterious: it is to strengthen the links between French and German cinematography. A news camera is in charge of fixing for eternity this historic moment, images that will become famous thanks to the Sorrow and Pity, by Marcel Ophuls (1969). This twelve-day tour of Germany and Austria by five stars who left to meet their Germanic peers then became the symbol of a France which, turning its back on de Gaulle, renounced its dignity.
In Trip to Berlin, a fascinating investigative work by Jérôme Bimbenet, writes another story, more complex, but no less overwhelming. By focusing on Danielle Darrieux (1917-2017), the biggest star of French cinema at the time, the historian meticulously traces the workings of this propaganda operation, which allow us to better understand, without justifying anything. The facade smiles immortalized by photographers on March 18, 1942 do not tell the whole truth. Junie Astor refused to participate in the trip, but the German authorities threatened to close the three cinemas she owned. Viviane Romance found herself in a delicate position: her maternal grandmother, being Polish, ran the rumor that she was Jewish. Renouncing this trip may have meant for her that she could no longer work. The smile displayed by Suzy Delair, on the other hand, was not feigned. The actress appreciated the German order, and let it be known.
There remains the Danielle Darrieux case. The star of Heartbeat (1940) or First date (1941), by Henri Decoin, had been forced to sign with the German company Continental Films. Her boss, Alfred Greven, had threatened the actress's family. Moreover, her new fiancé, Porfirio Rubirosa, a diplomat from the Dominican Republic, had been arrested as a citizen of an enemy country after Germany declared war on the United States, and sent to Germany in a concentration camp. internment with American diplomats. To obtain her release, Danielle Darrieux had to obey the enemy and leave for Germany.
You have 32.18% of this article left to read. The following is for subscribers only.