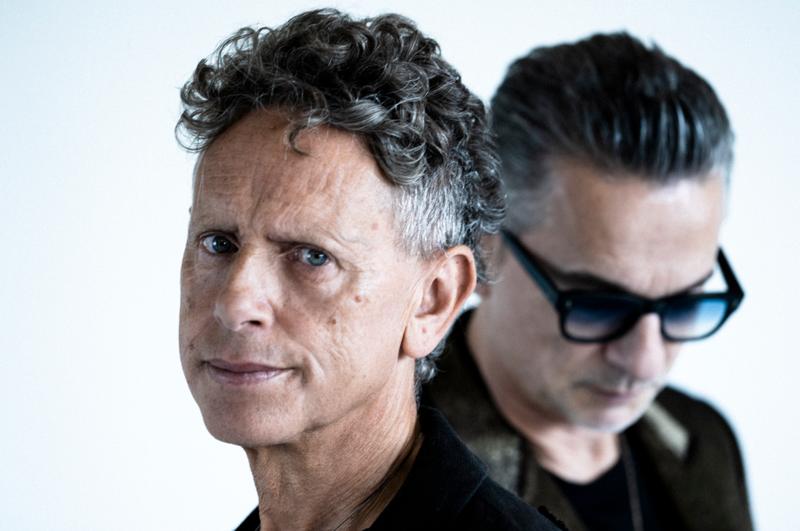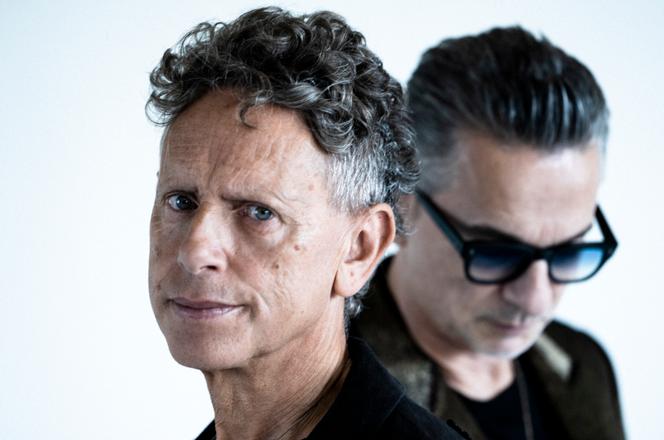 Two monks-soldiers dressed in black play a game of chess on the roof of a building with a breathtaking view of an American skyline. Everyone placed their skull-capped cane against the apron, a sign of Depeche Mode's anchoring in the voodoo part of the blues. Behind his eternal dark glasses, singer Dave Gahan resumes his role as a dark crooner and moves a white rider under his signet ring. The composer Martin Gore, parchment lines, plays the blacks in a scene evoking the one that opened The Seventh Seal (1957) by Ingmar Bergman – the knight and Death on a Swedish beach. Depeche Mode's first song since the album Spirit (2017), Ghosts Again reconnects with synthetic pop and the metaphysical vertigo that made the triumph of the British group. "Faith slumbers / The lovers finally / Whisper that we will become ghosts again", announces the chorus of the single which preceded the album since February 9 Memento Mori.
The black and white of the video is faithful to Bergman's film and especially to the "Gothic American" aesthetic of Dutch photographer and director Anton Corbijn. This son of a Protestant vicar had the idea of ​​paying homage to the man whose father was a Lutheran pastor. The failures will recall that the first of the twelve songs that contains Memento Mori, fifteenth seal of Depeche Mode, were born during the confinement, an unreal phase which gained followers in the "game of kings". And the context of seventh seal, the Black Death of the XIVe century, echoes this modern pandemic sending us back to dust.
In front of Corbijn's camera, the neo-60s then linger in a cemetery where crowns in the shape of angel wings have been placed in front of two tombstones. "They were hanging on hangers during the photo shoots in Los Angeles and Dave noticed they were in the shape of an M, the two letters of Memento Mori »explains Martin Gore in a Parisian palace which, in 1922, hosted at the same table for the premiere of the ballet Fox, Stravinsky, Diaghilev, Joyce, Proust and Picasso. The musician had already adorned himself with the plumage of a white swan for the tour Excite (2001), turned black for that of Playing the Angel (2005).
Depeche Mode has entrusted its visual identity to Corbijn since the beginning of the 1990s. jibes (notably the homophobic counterpoint contained in their name stolen from the French fashion magazine) but even provoked conversions among rock aesthetes. Accused of having buried the guitars under the layers of synths, they revived them with splendor in Enjoy the Silence And Personal Jesusthe two hits from the album Violator (1990). America in turn gave in and, thirty years later, the conservative minds of the Rock'n'Roll Hall of Fame in Cleveland (Ohio) had to resolve to welcome Depeche Mode into their pantheon in November 2020.
You have 67.65% of this article left to read. The following is for subscribers only.