Nazi war chests long hidden in Belgium: "I opened a Pandora's box that governments had tried to close"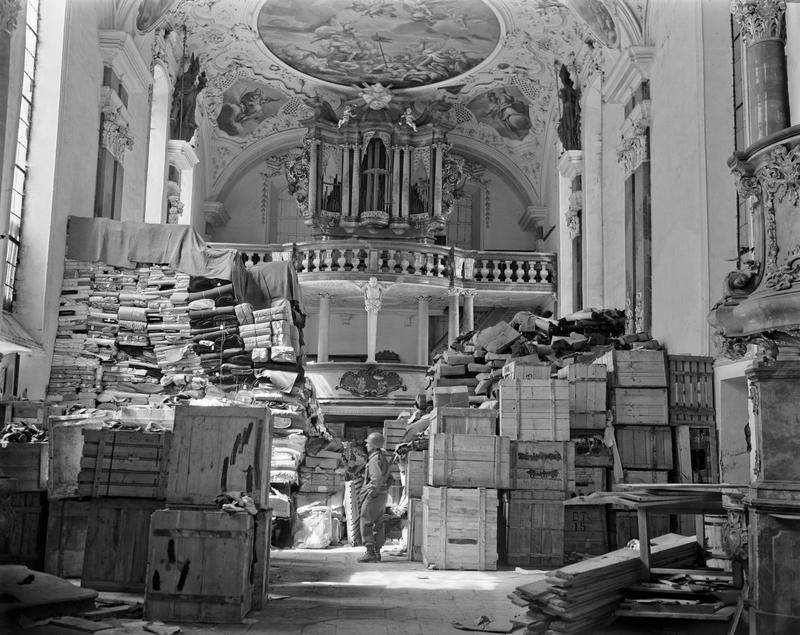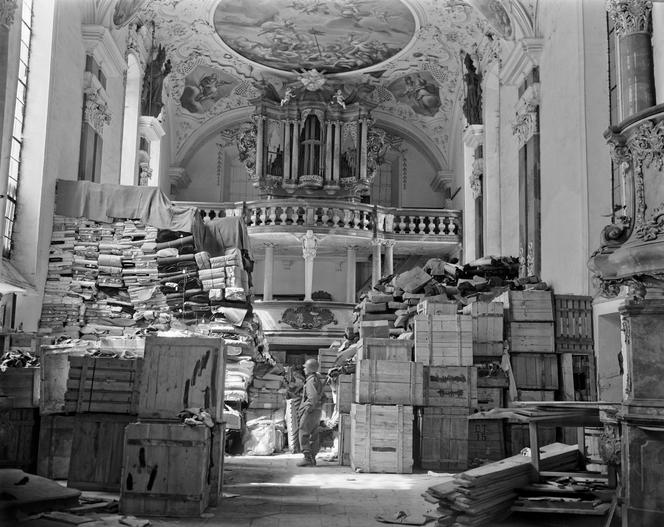 He accomplished for more than eight years the work that the Belgian authorities and museums never wanted to carry out. Geert Sels, associate researcher at the Center for the Study of War and Society (CegeSoma) and daily cultural journalist From Standaard, investigated the looting of art that the German occupier indulged in his country. With the frequent complicity of dealers, collectors and auction houses. This probably explains the passivity of the public authorities, unwilling to stir up a very dark past.
Rewarded in 2014 with a prize for Dutch-language investigative journalism, Mr. Sels continued an investigation which today leads to the publication of a real sum: The Nazi War Chest. A book now endowed with an international scope, because it reveals not only that dozens of paintings and precious objects given by Germany to Belgian museums have a dubious provenance, but also that France and other countries ( Germany, the Netherlands, Russia, the United States) have works that should no doubt have returned to Belgium.
"Initially, I only intended to publish a single article, in the wake of the Cornelius Gurlitt affair, in whose home, in Munich, then in Salzburg, in 2012 and 2014, hundreds of paintings were found, including one part resulted from spoliationsexplains Geert Sels. But I quickly wondered about the passivity of the authorities in my country and their lack of response to the questions that were regularly put to them: I was told that "everything had been studied". » However, Belgium had not carried out any census of the very many works stolen in the kingdom and, if the work of a commission on the property stolen from the Jewish community was completed in 2008, the details of its content are still secret. .
Compensation was paid at the time, which, in the eyes of the political world, should allow the file to be closed. "By carrying out my investigation, I, in fact, opened a Pandora's box that governments had tried to close", explains Mr. Sels. The commission of inquiry had, in any case, not taken into account the fact that families had been decimated, that others had emigrated to distant countries and that many entitled persons were simply unaware that they could demand a repair.
Read also:
Cornelius Gurlitt, the man of the "Nazi treasure", is dead
However, the experts had published several recommendations. But they were forgotten, even though the commission had only examined the collections of Belgian museums, without considering the role of all those who had sold stolen works to the Hitler regime. Like Robert Giron (1897-1967), the director of the Palace of Fine Arts in Brussels, a man who had maintained close – and very profitable – relations with collaborators who, in Paris, had recovered goods looted from Jewish galleries. .
You have 62.51% of this article left to read. The following is for subscribers only.