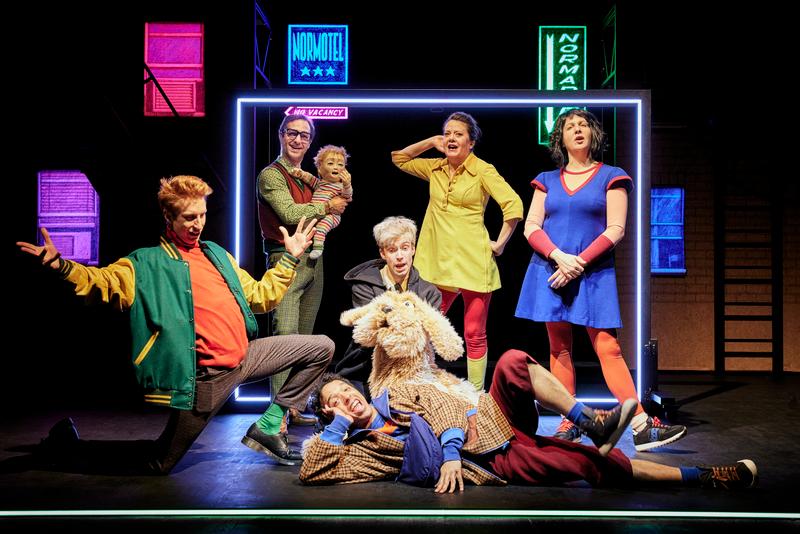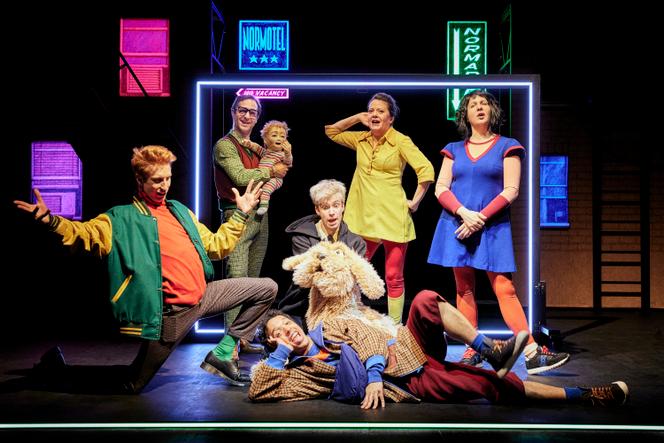 La Compagnie de Louise, founded in 2013 by actress and director Odile Grosset-Grange, based in La Rochelle, offers a repertoire of four shows for young audiences, including three adapted from texts by British playwright Mike Kenny, a great specialist in "young people's theatre": Come on, Ollie… in the water! (2014), The boy with the suitcase (2016) and Jimmy and his sisters (2019).
His fifth and latest creation, Cartoon or don't try this at home!, whose first performances took place in February, at the Théâtre de la Coupe d'or, in Rochefort (Charente-Maritime), follows this tradition with the staging of a new play. As she recounts in her note of intent, dating from January 2020, Odile Grosset-Grange discovered the existence of this text, which had never been performed before, somewhat by chance, during a meeting with the author: "One evening, Mike tells me about this improbable part of a family of cartoon characters. The Normal family. I'm curious, because I've never read that in the theater. He sends it to me and I love it immediately. »
From this love at first sight between the French director and the text of the Briton was born a beautiful show for young audiences full of inventiveness and special effects. Odile Grosset-Grange has given herself the means to put into images the adventures of this colorful Normal family, born from the playwright's fertile imagination. It cleverly mixes theater of objects, puppets, magic tricks (with impressive sequences where the actors seem to walk in the air), musical comedy, light effects worthy of a big-budget Hollywood production.
Extraordinary characters
From the opening credits (which is reminiscent of Marvel hero films), the tone is set: we are in the world of cartoons, placed under the sign of exaggeration, excess, implausible. So, for example, the two pets of the Normal family – a goldfish, first called Sushi, then Bubble, and a long-haired dog – are encamped by oversized puppets. References to cartoons abound, from the Simpson family to the Nemo fish from Pixar studios. With, as a bonus, the projection, during the show, of a short animated film with its images as if drawn in pencil.
It takes a good dose of energy from the four actors and two actresses of the troupe to portray the many extraordinary characters in this cartoon transposed from the screen to the boards. Some of them play children or teenagers very naturally: Jimmy, the son of the Normal family, hero of the play (Pierre Lefebvre-Adrien); her big sister Dorothy (Pauline Vaubaillon); Craig (François Chary), the service dunce and neighborhood boss who makes Jimmy his scapegoat.
You have 39.43% of this article left to read. The following is for subscribers only.