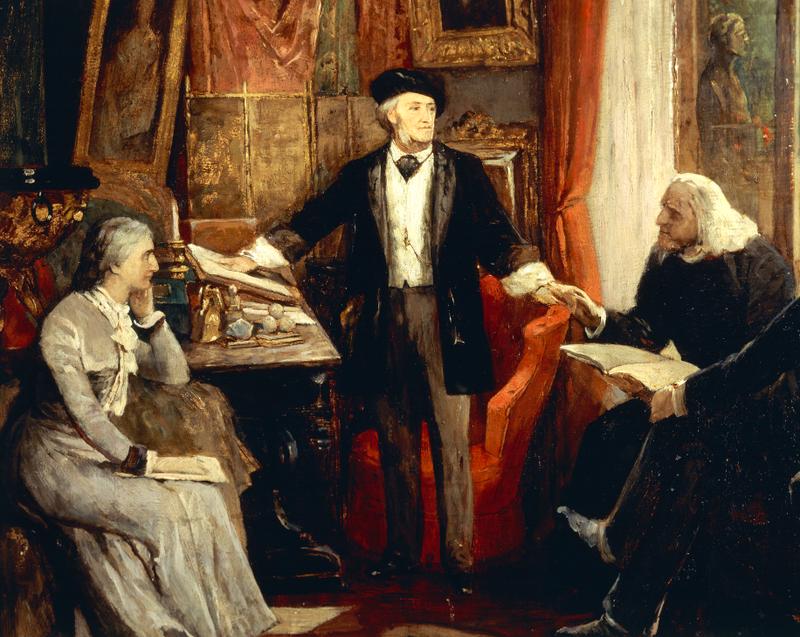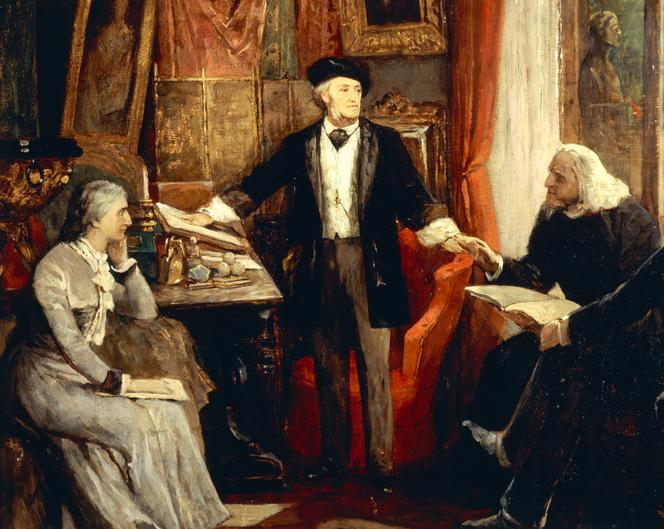 "The Brown Notebook. Diary (1865-1882), followed by the Red Portfolio" (Das braune Buch. Die rote Brieftasche), by Richard Wagner, edited and translated from German by Nicolas Crapanne, with Marie-Bernadette Fantin-Epstein, Eva Perrier and Solange Roubert, preface by Jean-François Candoni, Gallimard, 384 p., €23.50, digital €17.
More than one hundred and forty years after his death in Venice in 1882, Richard Wagner (born in 1813) remains a figure that is both eruptive and controversial. A figure cluttered with the legend that befits the genius that he was, but also with a detestation for his nationalism, his anti-Semitism, his reputation as a profiteer, an impecunious debtor. His agitated existence of a perpetual wandering wandered between the courts, the loves, the cities of bourgeois Europe of the XIXe century. His character, burdened with a pride as legitimate as it was unbearable, pushed him to a firm awareness of his "world celebrity" like "nobility of character". In short, Wagner has the contours of a man who is very difficult to love or hate in a play. But who was he really? The full French translation of the brown notebookwhere he recorded his private, political or artistic thoughts from August 1865 to his death, helps to dissipate a little the mists accumulated by fame or rejection.
Materially, the object in which he wrote them is a guarantee of relative sincerity. Daughter of Franz Liszt and Marie d'Agoult, the future Cosima Wagner (1837-1930), who was only the composer's mistress at the time and whom her father took to Budapest to save the couple she still formed with the conductor Hans von Bülow (1830-1894), gave Wagner, before his departure, this notebook with a hinged clasp adorned with semi-precious stones, very much in the neo-medieval and deliciously kitsch taste so fond of the passionate protector of the moment, Ludwig II of Bavaria. "All the characters inhabit Wagnerian mythology", notes the author-director Nicolas Crapanne, project manager of this edition. Wagner thus adorns his royal patron with the name of "Parzival". Nicolas Crappanne, founder of the Richard Wagner Virtual Museum, spent almost three years with his team establishing the French version of this text, a challenge for translators, as Wagnerian prose teems with innuendos, usefully elucidated here for the reader of the XXIe century.
Instead of My life (Perrin, 2012), the autobiography dictated to Cosima until 1880 from the telegraphic notes thrown by Wagner in this notebook, then rewritten by her, this text forms a raw document, sometimes written with the thread of the pen. The notebook never left Wagner, then remained unpublished for a long time and jealously kept secret by Cosima, who in 1905 donated it to her daughter Eva Wagner, who censored four pages of it which she deemed problematic, before transferring them to the Wagner archives in Bayreuth in 1931. It will not appear in German until 1975. Certain excerpts, such as the eulogy of tenor Ludwig Schnorr (1836-1865), had been published, but there are also important unpublished works, such as the long and fascinating sketch in prose of Parsifal (the opera was only created in 1882).
You have 56.31% of this article left to read. The following is for subscribers only.