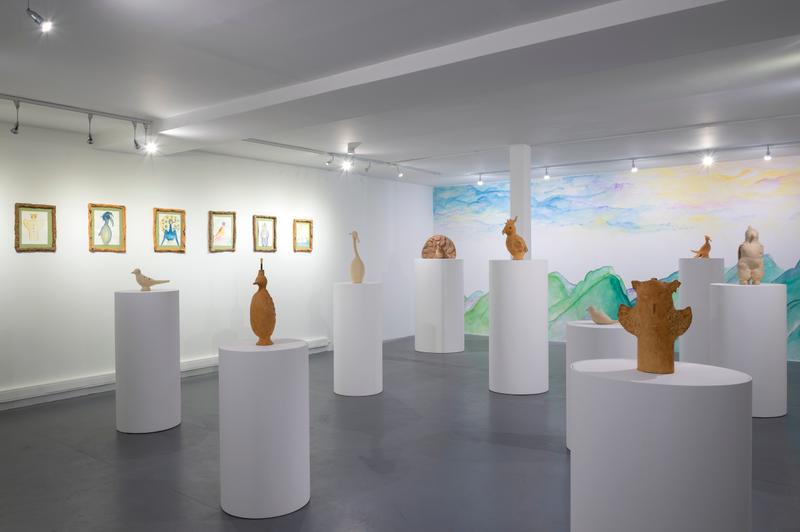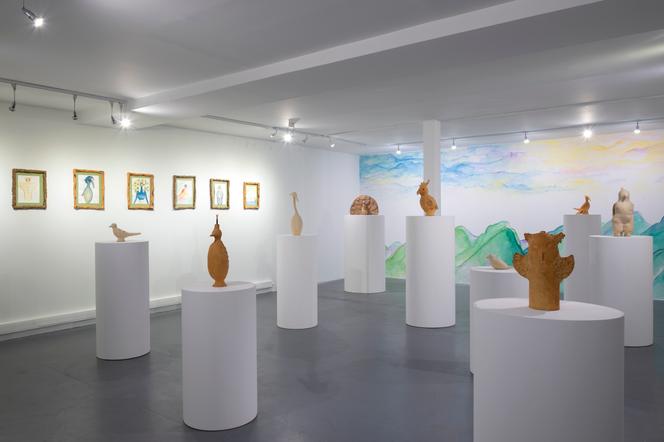 For more than twenty years, Katia Kameli, with a dual French and Algerian culture, has been circulating stories between different languages, aesthetics, cultures and territories. Throughout her journeys, this artist of the in-between works to connect distant facts, to reconnect distended threads and to make silent words heard in order to propose counter-narratives. Mainly through video, but this go-between, who likes nothing more than to associate other artists and know-how, exploits the potential of all mediums.
For his first major personal exhibition in Paris, two institutions are hosting his work: the Institute of Islamic Cultures (ICI), a contemporary art center located in Goutte-d'Or (18e), and Bétonsalon (13e), an art and research center focused on decolonial issues.
The common title, "Yesterday comes back and I hear it", is a quote borrowed from the Algerian writer and filmmaker Assia Djebar (1936-2015), from her collection of short stories Women of Algiers in their apartment (Women, 1980). We hear perfectly the echo of the little music of the work of Katia Kameli, always listening to the story, its complexities as well as its blind spots.
At ICI, the exhibition opens with the film Bledi, a possible scenario, an early work of about twenty minutes, shot in 2002-2003. Katia Kameli has always gone very regularly to Algeria, where her paternal family lives. She saw the country grow in the 1980s, then slide into the dark decade of civil war. From Paris, she bought Algerian newspapers. "There was a lack of images, and my work speaks of that too, of this frustration of not being able to apprehend a situation"she says.
Critical range
The objective of the film is to see how this period has changed society. We see her reuniting with members of her family, cousins ​​with whom she grew up, played and danced in the past. "My family is in Médéa, 80 kilometers from Algiers, in the mountains, a very conservative city. I'm trying to figure out what happened to them, and how it's going for the girls.", she points out. This film carries in germ all that it will deploy thereafter: a tipping point between the intimate sphere and a much more political and societal sphere, a critical scope, with a reflection on the status of images.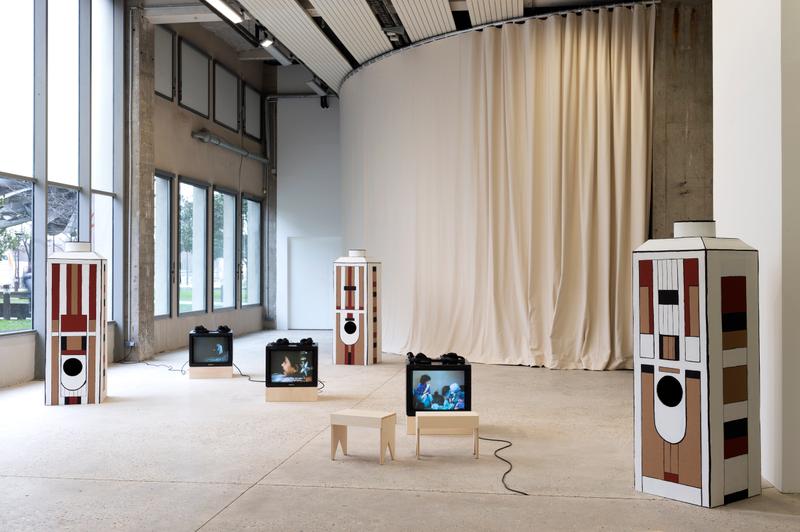 Another important piece: The Storyteller, a video created in 2012 for the Marrakech Biennale. On the Jemaa El-Fna square, in the heart of the city, Katia Kameli discovers the existence of a specific storyteller, who tells not historical epics… but Bollywood films. "On Algerian TV, in the evening, there was an Egyptian film, then a Bollywood film. A program that we could watch as a family, which spoke of love in music, without anything provocative", says the artist. She orders him to narrate the film Dosti (Satyen Bose, 1964) : "It's nearly three hours of drama in the lives of two young men who, having become friends, get by singing and playing the harmonica in the street. » A story that the storyteller tells in eleven minutes in dialectal Arabic (subtitled in the video).
You have 41.34% of this article left to read. The following is for subscribers only.