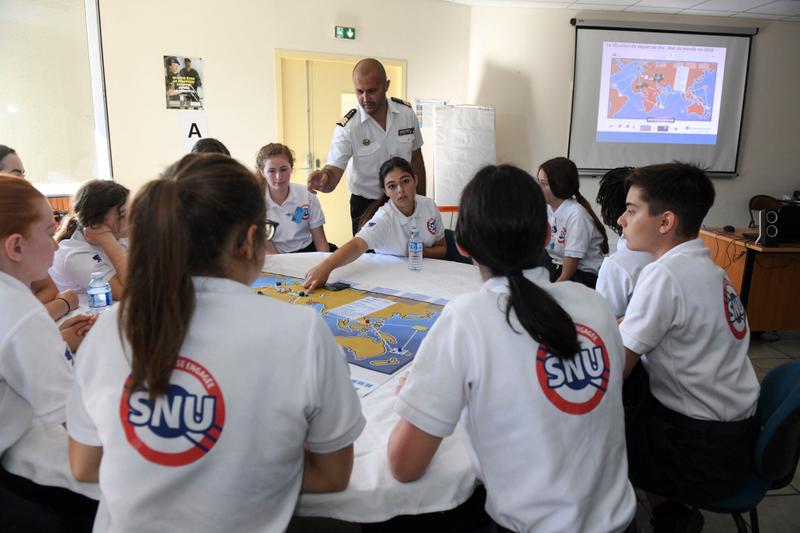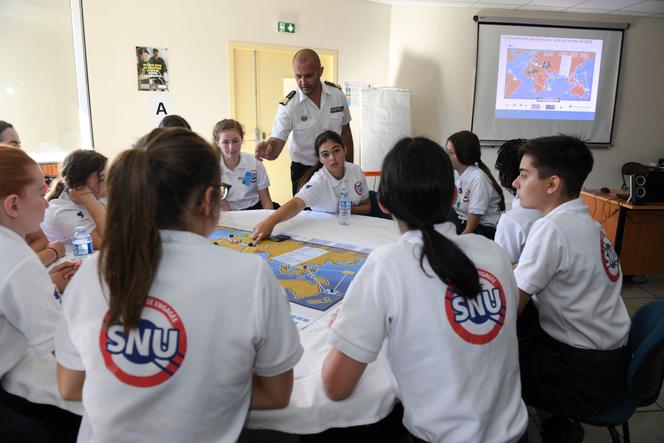 The government continues to seek the way to extend the universal national service (SNU), dear to Emmanuel Macron. While the Head of State noted that the device would not be made mandatory immediately during an interview at the Parisian on April 23, the cabinet of the Secretary of State for Youth in charge of the file, Sarah El Haïry, launched discussions this week with the teachers' unions to explain to them the plan to organize trips by the SNU during school time for high school students, according to information revealed by Politics and which The world has been confirmed.
"It is a question of allowing more young people to participate in the SNU and to create opportunities, to do it in community, by establishment or by class"explains Sarah El Haïry to World, specifying that the discussions, which will also associate the federations of parents of pupils, are just beginning and that the methods are not "not stopped".
Created in 2019, the SNU is made up of a "cohesion stay" twelve days for young volunteers aged 15 to 17, then an eighty-four-hour mission of general interest. For the moment, the teenagers participate individually and the stays are organized during the holidays. From the start of the school year in September, the government wants establishments or teachers to be able to " to position yourself " on the "calls for projects" which will involve the participation, for the classes concerned, in these stays during school time. "There will be nothing compulsory, families or students can refuse to participate, as for school trips", assures the Secretary of State, adding that "all costs will be covered".
"It will not be voluntary"
According to the first presentations made to the unions, the "projects" will have to be articulated with the lessons by discipline, and may relate to various themes, such as ecological transition, the question of memory or even sport. The hypothesis that the participating teachers – who will be able to supervise the cohesion stays – will be paid within the framework of the "teacher pact", a system by which teachers who volunteer to carry out new missions will be paid from September, has been put on the table . "The terms are not defined, but it is certain that it will not be voluntary", says Sarah El Haïry. The Secretary of State is also in favor of students' participation being valued in their Parcoursup file, "in the same way as the recognition of all commitments".
You have 51.94% of this article left to read. The following is for subscribers only.