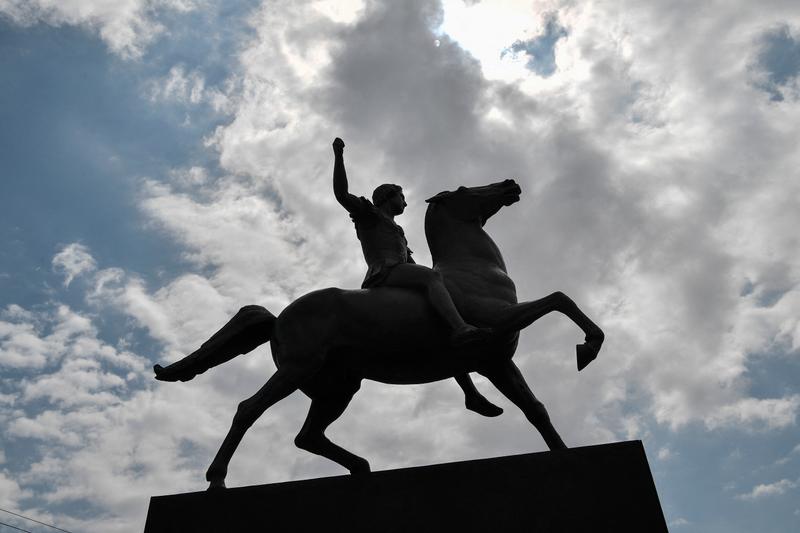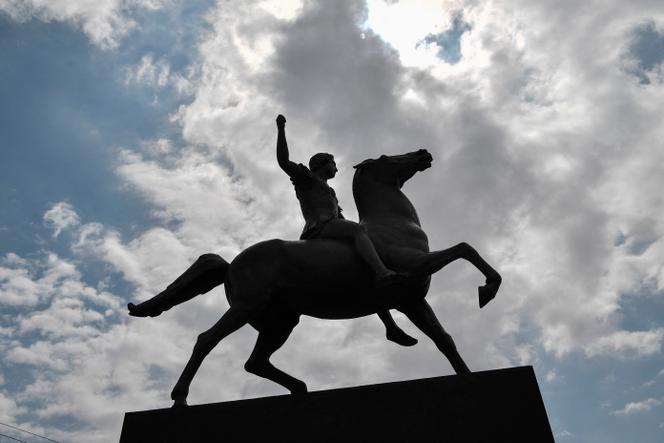 "Philip II & Alexander the Great. Kings and Conquerors" (Philip & Alexander. Kings and Conquerors), by Adrian Goldsworthy, translated from English by Martine Devillers-Argouarc'h, Perrin, 668 p., €28, digital €20.
CONQUERORS FROM FATHER TO SON
Among the figures of Antiquity, that of Alexander the Great (356-323 BC) is one of the most scrutinized. His exceptional fate arouses an increasing amount of study and controversy. His character, his morals, his motivations, his politics, his empire are glorified or vilified… New explorations are constantly examining the centuries-old repercussions of his mad military campaigns. They took him, in just thirteen years, from Persia to Egypt, from Babylon to India, forever leaving their mark on Europe and Asia.
Read also (2012):
"Alexandre des Lumières", by Pierre Briant: in the mirror of Alexander.
A blind spot remained, at the heart of the multiple looks at this saga. By neglecting the links between Alexander and his father, Philip II (382-336 BC), king of Macedonia, one could believe that the incredible rise of the conqueror had unfolded from nothing. The first merit of British historian Adrian Goldsworthy's book, Philip II & Alexander the Great, is to consider the two characters together, illuminating their obvious differences, but also their deep intricacy. Without the prior career of Philip II, Alexander could never have become great.
This volume painstakingly traces the father's dogged work to increase the prosperity of his Macedonian kingdom. The sovereign strives with skill to weaken the rival Greek cities, and to improve his army by recruiting engineers. Behind his seemingly dull image of a one-eyed and lame king, he builds the springboard of the future and ephemeral master of the world. The epic of the son is retraced in turn with great detail, from battles to injuries, from coronations to drinking, until his death, at only 33 years old, whose mystery has not been elucidated.
An old fashioned historian
This double biography is not the only interest of this sum – more than six hundred large format pages – which is easy to read. In fact, Adrian Goldsworthy is an old-fashioned historian. He tells, with eloquence and fluidity, stories of great men and battlefields. He is interested in armies, their equipment, their supplies and their movements on the ground. Don't go asking him for sophisticated considerations on the structure of the ancient imaginary or new hypotheses on the impulses of the conquerors. What interests him are known events, visible battles, attested facts, as they can be traced, more or less, from accessible sources.
You have 27.53% of this article left to read. The following is for subscribers only.