"The Man Who Can't Stop Stopping", by Guy Régis Jr: Eddy's Deaths and Lives in Port-au-Prince Destroyed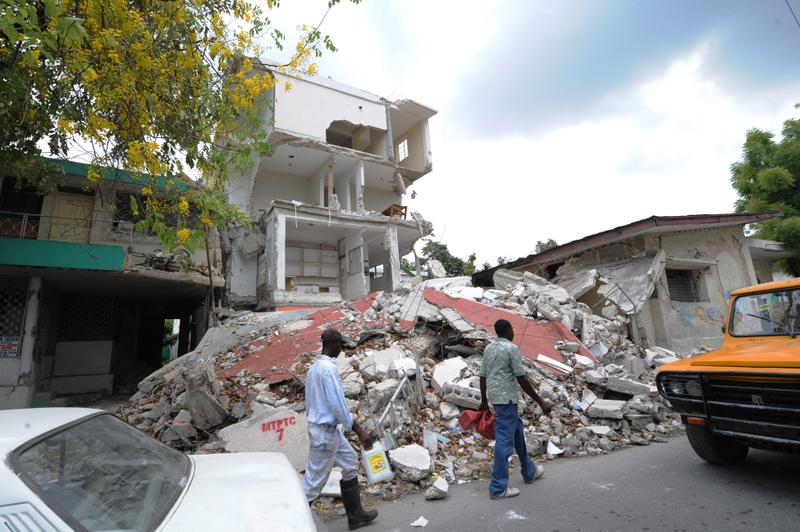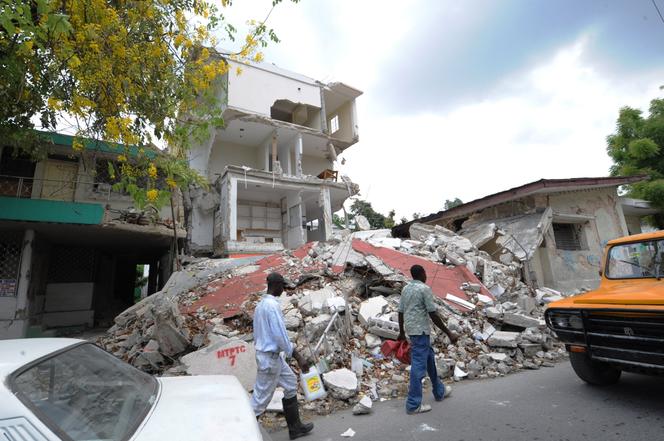 "The Man Who Keeps Stopping", by Guy Régis Jr, JC Lattès, 400 p., €21.90, digital €16.
Third novel by Haitian poet and playwright Guy Régis Jr, born in Port-au-Prince in 1974, The Man Who Can't Stop Quitting plunges us into the head of a survivor of the 2010 earthquake, driven mad by the death that haunts his country. How to put even one step ahead of the other in a country where everything has collapsed? This novel written in the second person, in which the narrator, Eddy, addresses himself, offers the answer in the form of an electric shock.
Eddy retreated into himself. In a crooked hut surrounded by a pool of rubbish, he faces each day like a stunner. A violence done to life itself. His nights are one "haunting stroll through the streets", scrambled by the twist-guts inflicted by this miraculous disaster. His foggy days begin with the vision of a blue basin, his most faithful companion, into which he pours his daily wound. "You twist and… Han!" Han! Han! You vomit. Then you come back to yourself. No, you think, you say. » Eddy talks to himself, and everyone thinks he's crazy. Only his mother still links him to who he was, a schoolboy in a sparkling uniform, then a trainee at the general tax office. From now on, everything seems to him dirty, absurd.
Served in all sauces, the word "resilience" has lost its meaning, to the point that it ends up annoying. Guy Régis Jr spares us nothing of the suffering of his hero – that's what makes the strength of the book. Eddy is "the man who keeps stopping". To live as to die; to drink as to fast. To rehash, above all, this January 12, 2010. "You tell yourself stop, stop thinking about it. How can you stop thinking about three hundred thousand. Three hundred thousand, three hundred thousand. (…) You stop. You're starting again. You can't stop thinking about it. You keep stopping. Simply because you keep starting over. »
A second birth
Each brief sentence of this long novel pulls the rug out from under Eddy. Knocks him down as he tries to move forward, drawing us into the complex living mechanics of a hero who has survived death multiple times. The first, when he was a tax official fighting corruption, and a motorcycle taxi was paid to kill him. Eddy narrowly escaped, because he was humming Joe Dassin behind the biker, who must have been a music lover… The second, when he was found, several days after the earthquake, under the rubble of the tax building. The scene, described as a second birth that snapped him out of his self-destructive cycle, made him a survivor – he floats in a middle zone between life and death.
You have 23.76% of this article left to read. The following is for subscribers only.