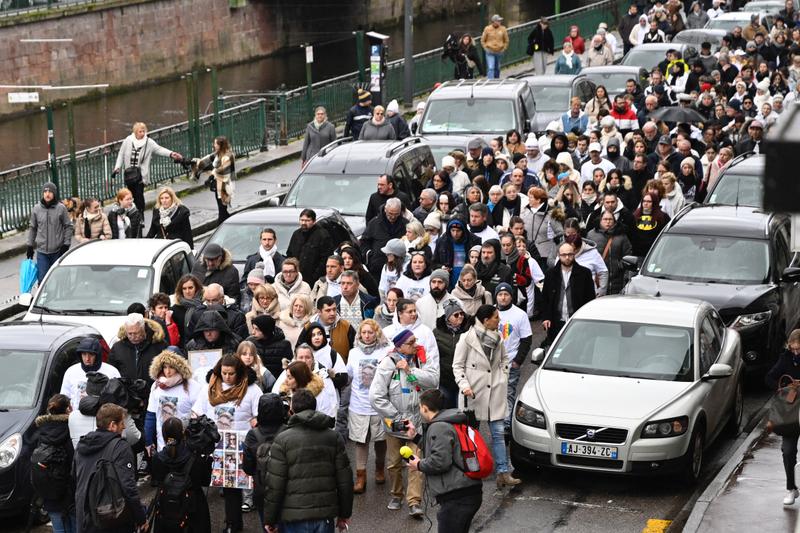 That was over two months ago. In Golbey, a commune in the Vosges, Lucas, a schoolboy, ended his life on January 7. The parents of the 13-year-old boy had denounced school harassment because of his homosexuality. His suicide has once again highlighted the need to act in the fight against homophobia in schools. What are the tools? What should be the role of the school? Many are those who claim that this one finally takes the subject head on.
In February, more than 50 LGBT+ organizations signed an open letter addressed to the Minister of National Education and Youth Pap Ndiaye. "Mr. Minister, there must be a before and after Lucas", it is with these words that the column published by the magazine begins Stubborn and which calls on the minister to launch a conference to fight against LGBTIphobia and school bullying. Because at the moment " everything has to be done ", according to the signatories.
Rejection, insults, harassment, discrimination, threats, physical or sexual assault… The latest annual report from the SOS Homophobia association published on May 17, 2022 reports 62 reports of cases of LGBTIphobia in schools or in higher education in 2021 Hostile attitudes towards people because of their sexual orientation or gender identity. Of these 62 cases, the victims are mainly students (81%), mostly assaulted by others (63%). Sometimes hostile behavior also comes from management (26%) and teachers (21%).
"These two announcements are repetitions"
After Lucas' suicide, Pap Ndiaye announced an awareness campaign against homophobia at school, focusing on welcoming LGBT + students for May 17, the International Day Against Homophobia and Transphobia. "It is essential to campaign. We should not wait until there is a drama to do them, but they should be deployed all year round"says Lucile Jomat, president of SOS Homophobia.
The Minister of Education has also announced that he wants to generalize the observatories of LGBTIphobia in all academies. These systems make it possible to collect information, initiate prevention and support actions for educational teams, or implement training.
Read also:
Article reserved for our subscribers

"LGBTphobic people are becoming more and more virulent": another year of increase for violence due to sexual orientation
"The problem is that for us, these only two announcements are repetitions", deplores Alexis Guitton, one of the spokespersons for the education collective against LGBTIphobia in schools. He recalls that the observatories were already included in the national action plan for equality, against hatred and anti-LGBT+ discrimination for 2020-2023. "There are very few that have been set up in the academies. To our knowledge, there are two that work more or less well and about ten that survive », adds the spokesperson.
You have 63.99% of this article left to read. The following is for subscribers only.