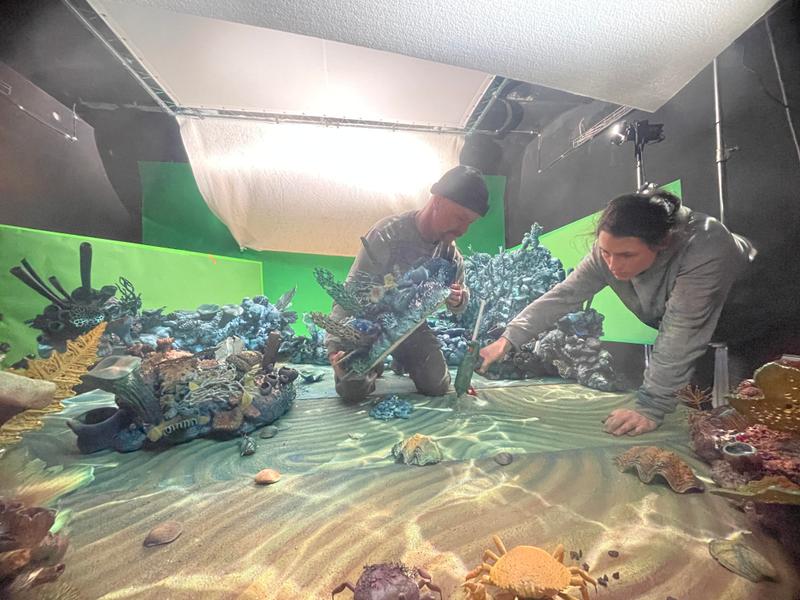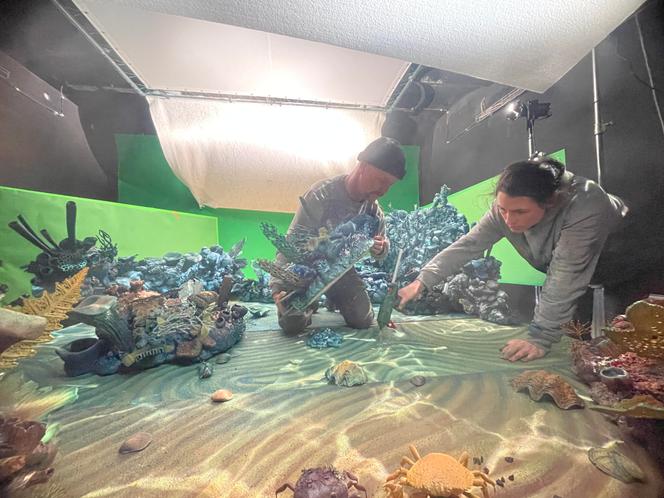 Stepping through the door of this innocuous building in the center of Prague, you enter another world. That of Fran, a sea mantis endowed with an extraordinary ability of vision that allows him to see colors that no other animal can see. His marine kingdom occupies a few square meters of a dark animation studio, cobbled together in a backyard appendage of the Czech capital. With infinite patience, Vojta Kiss, 38, animator, moves an antenna of Fran's puppet to the millimeter. Click. Photo. Another millimeter. Click. Rephoto.
At the end of a day, the merry film crew which also includes several puppeteers will have obtained, by assembling all these images, a few seconds of the future film Nine million colorsby Bara Anna Stejskalova. "I really don't make life easy for my animators with my six-legged crabs"says the 31-year-old director with a smile, who hopes to finish this short film by the fall of 2024. Animation is a long-term combat sport, and she is still looking for a co-production to complete the financing. of what will be his fourth film.
This petite Czech with short hair already has unfailing resourcefulness for her: her studio, named Divize, was built from scratch with a few friends and the means at hand. The place is a good symbol of the new wave of Czech animation cinema: without benefiting from the means of Western Europe, a generation of thirty-somethings is trying to reconnect with the glory of their predecessors, when the films of what was then communist Czechoslovakia radiated beyond the Soviet bloc, with jewels like Krtek (the little mole, also called Taupek in France) or the animated puppets of Jiri Trnka (1912-1969).
After having almost completely disappeared from international circuits with the dismantling of the emblematic Kratky studios in the 1990s, the Czechs are once again making their mark at festivals. That of Annecy, which starts on Sunday June 11, will welcome seven films produced in this Central European country with barely 10 million inhabitants. In 2021, he awarded his Jury Prize to my afghan family, by director Michaela Pavlatova. This film, which tells the moving story of a Czech woman who marries an Afghan and leaves to settle with him in her country of origin, despite all the difficulties, also won the César for best animated film in February.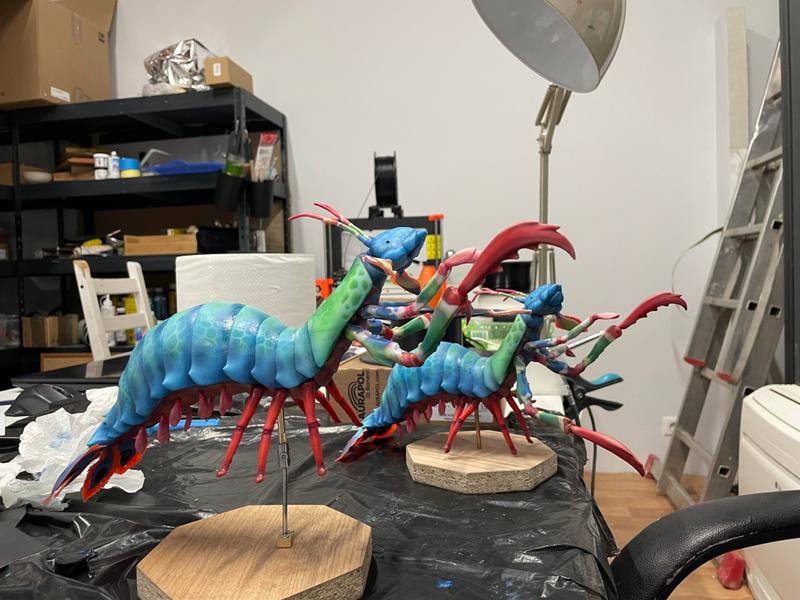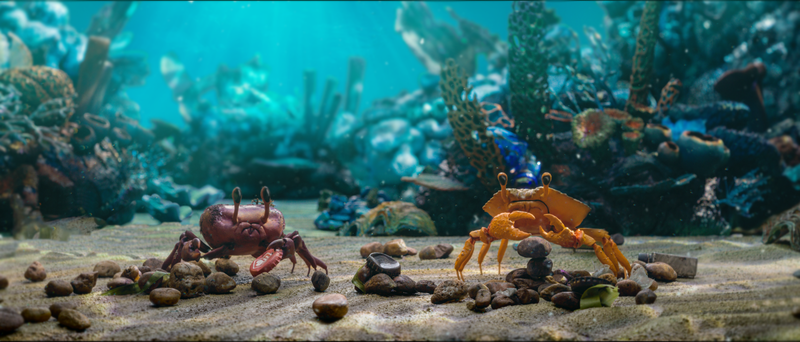 This year, in Annecy, the feature film Tony, Shelly and the magic light, by director Filip Posivac, will compete in the Contrechamp selection. This 36-year-old director was fed with "Vecernicek", these animation programs broadcast under communism every evening at 6:45 p.m. on national television, just before bedtime. "These films were of high quality and all the children in the country watched them", he says from a trendy café in the Czech capital. Drawing since his childhood, he studied in the 2000s at the School of Applied Arts in Prague (Umprum), one of the two main courses in the sector.
You have 61.01% of this article left to read. The following is for subscribers only.