With "Pornhub. Close-up on the sex giant", Netflix explores the sprawling undersides of the porn site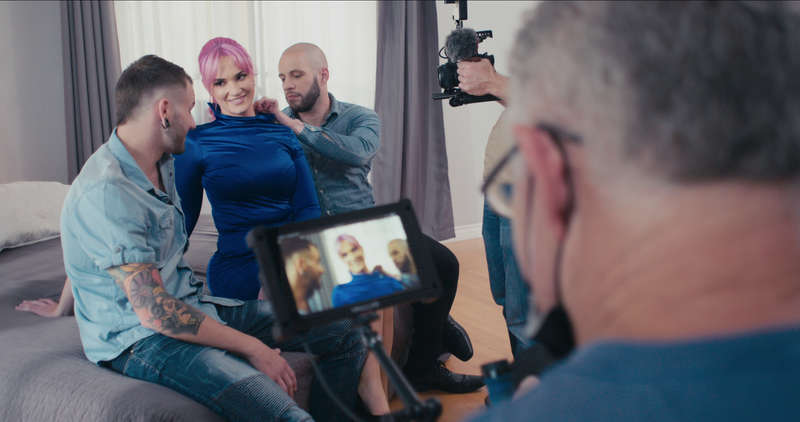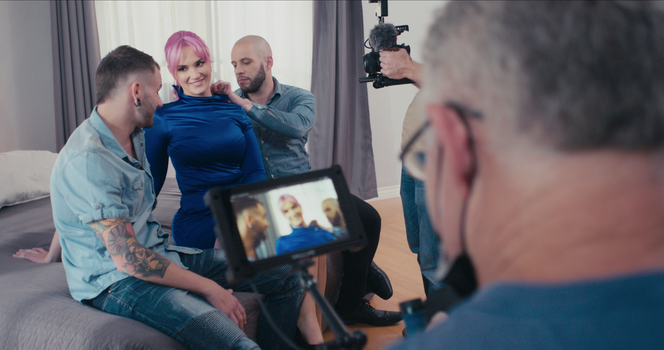 NETFLIX – ON DEMAND – DOCUMENTARY
Pornhub, to which Netflix devotes the documentary Money Shot. The Pornhub Story (title in French: Pornhub. Close up sex giant), by Suzanne Hillinger, is a free online sharing porn site launched in 2007, modeled on the YouTube platform. Paid contributions from performer Freelance (cisgender or trans actors and actresses) were then added, accessible through the partner platform Modelhub, which receives a percentage of the revenue.
"In fact, I just make videos in my room, like a youtuber", assures Gwen Adora, successful curvy actress of Pornhub and Modelhub; Siri Dahl, another star of the trade, promotes the virtues of her activity as a freelancer: "If I had been employed by the studios, I would not have been able to buy a house. »
Until 2020, Pornhub, a subsidiary of the sprawling MindGeek (parent company of many other pornographic sites), based in Montreal and tax domiciled in Luxembourg, allowed the posting of free videos without verifying the identity of the contributor. As a result, fraudulent uses have multiplied: stolen private videos, revenge pornchild pornography… With, in particular, rapes of minors filmed live.
The case was revealed, in December 2020, by Nicholas Kristof in an investigation for the New York Times with the explicit title: "Children of Pornhub". Faced with outcry, pressure, investigations and withdrawal from payment sites (Visa, Mastercard, PayPal), a lot of content has been removed by Pornhub.
Journalistic investigation
Therefore, all contributors had to present identity papers, while "moderators" monitored what was put online. But these, too few in number and having to view (fast-tracked) up to 1,000 videos per day, inevitably let many potentially illegal clips slip through the meshes of this too loose net. The protests of the victims continued to be taken into account too late: by the time the stolen images were deleted, they went viral.
The leaders of MindGeek (seen in the documentary questioned by the Canadian Parliament) had to leave their posts in June 2022 after the failure of their moderation policy. On March 17, MindGeek was acquired by the Canadian private equity firm Ethical Capital Partners for an estimated amount of 400 million euros.
Pornhub. Close up sex giant is a journalistic investigation full of diverse testimonies (lawyers, journalists, actresses and actors, former MindGeek employees, libertarian or ultra-conservative lobbies and leagues, anti or pro-porn feminists). This avoids the pitfall of the investigation strictly for the prosecution, but not always that of a probably a little rosy vision of porn, as proposed by the documentary.
We will note a certain complacency in showing a little too long the telesexual services of Gwen Adora and Siri Dahl. The latter judges and notes, by commenting on them for their owners, photos (blurred) of penises as if she were reviewing baguettes for the program "La Meilleur Boulangerie de France", on M6. But the whole is exceptionally rich in proportion to a subject as complex as it is controversial.
Pornhub. Close-up on the sex giant, by Suzanne Hillinger (EU, 2023, 95 min).